Bobby Shmurda Presents: The Bodman Tour
With With Special Guests: Rowdy Rebel and GS9 Gino aka Fat Tony
Thursday,
December
8,
2022
Doors: 7:00 PM
$39.50 // $45
All Ages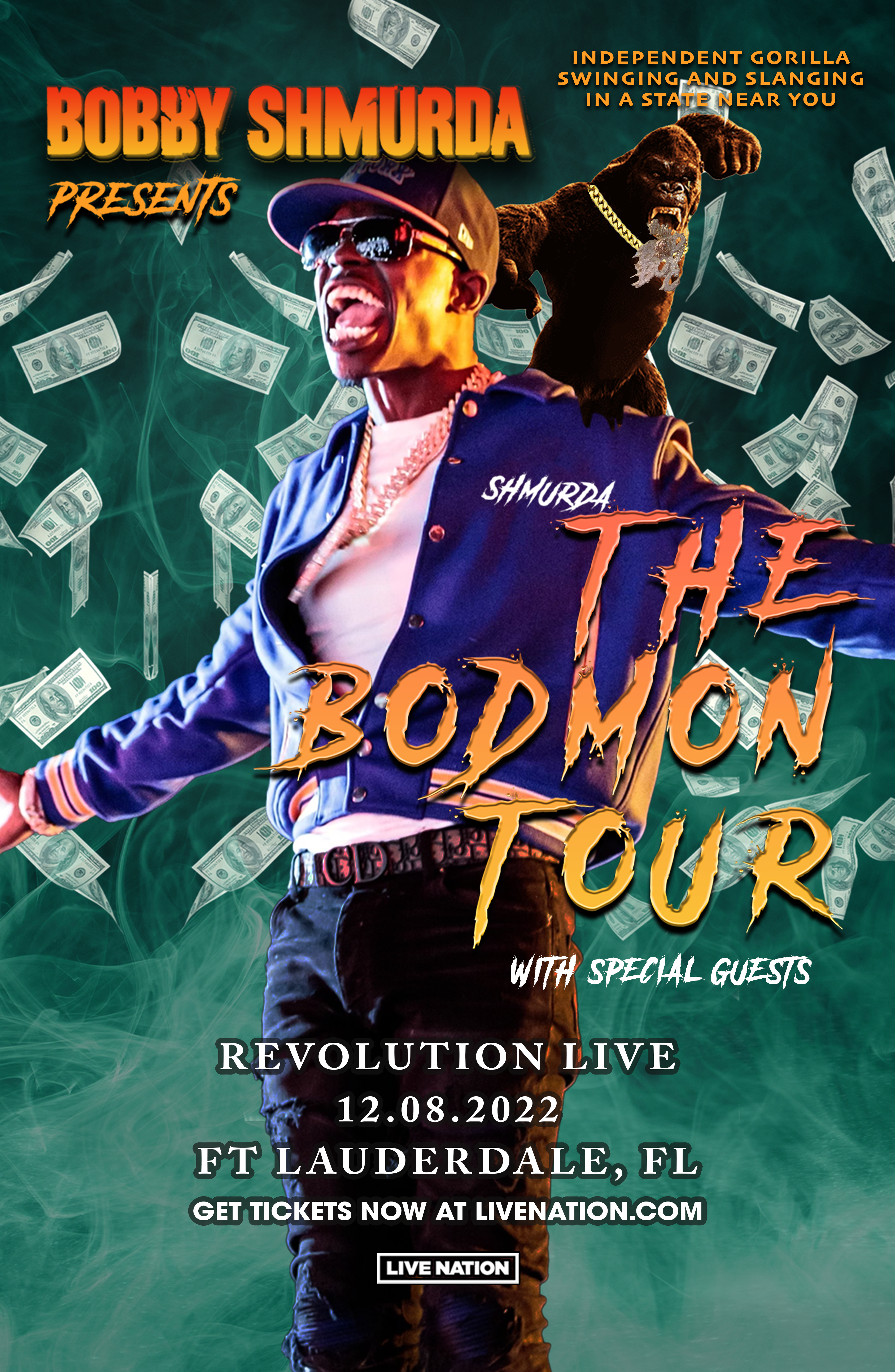 Ackquille Avalon Tyrek Pollard, known professionally as Bobby Shmurda, is the high energy, fun loving rapper that gave the world, Hot Nigga, which peaked at number 6 on the Billboard Hot 100. Catapulting to stardom and sparking the viral Shmoney Dance, the Brooklyn dance/rap pioneer, born and raised in the Bronx, New York, found his next Billboard hit with Bobby Bitch. Using the influence of his city to fuel his unique rap flow, the entrepreneur and businessman is proud to be an independent artist that's achieved significant mainstream success on his terms.
The King County native's first professional project, Shmurda She Wrote, which
boasted lyrics that speak to the rough childhood he experienced growing up with "the big boys" in the streets, made Bobby a household name amongst rap fans and industry professionals. The project also landed him his nationally televised debut performance on The Night Show Starring Jimmy Fallon. Always willing to bet on himself, the multi-platinum artist is building a legacy through his music. With lyrics that fans can relate to and tracks that make you want to dance, he is ready to go on tour and continue down the bright path his future holds.
A self-described lion who enjoys laughing, pranks, and hanging with people that give good energy, Bobby endeavors to give back to his community by helping people see that the negative things in life can be made positive.
Bobby Shmurda is loved by his rap peers as well as audiences everywhere and
is on a mission to live out his goals, wreak the music game with his hardcore
talent, and leave a mark not only on the entertainment industry but also on the
world.
#SHMURDA #CHOCOLATECITY
Location
Revolution Live
100 SW 3rd Ave.
Fort Lauderdale
FL
33312