Squad House – Ultimate Influencer Tour - CANCELED
Thursday,
July
7,
2022
Doors: 4:00 PM
$39 // $99 VIP
All Ages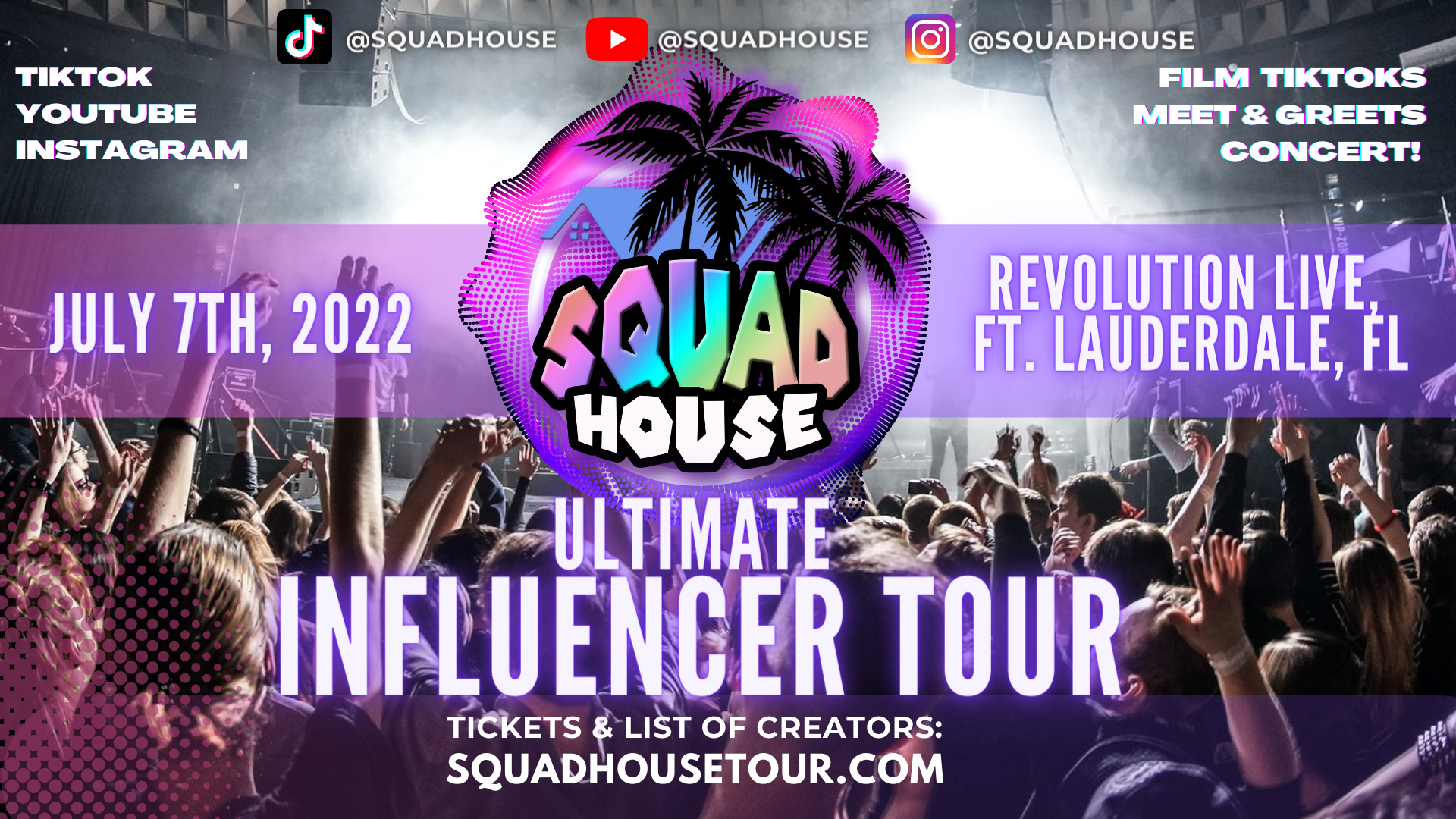 Squad House – Ultimate Influencer Tour will travel across America with a unique and exciting event, with some of the most exciting TikTok influencers and entertainers. Fans of TikTok will be able to meet, interact, learn from, and be entertained by TikTok influencers. 
VIP tickets will allow fans to meet and interact with the influencers in the afternoon and take photos, make TikToks, learn how to build their own TikTok channels, and have access to all the influencers in a family-friendly and fun environment. VIP Tickets include all access to all VIP events, including admission to the concert. Doors for VIP ticket holders open at 4pm.
In the evening, there will be a concert with influencers singing, performing, dancing, and interacting with the fans in a unique and exciting way! GA Tickets include Concert Only. GA admission starts at 7pm. Concert – 8pm.
TikTok is the biggest, and most diverse, social media platform for all ages, and this tour will capture the essence of TikTok! For a list of all the influencers on the tour, go to www.SquadHouseOfficial.com
Location
Revolution Live
100 SW 3rd Ave.
Fort Lauderdale
FL
33312