Ordinary Boys: Tribute to The Smiths & Morrissey and Lovesong: Tribute to The Cure
Saturday,
January
28,
2023
Doors: 7:00 PM
$15 // $18
All Ages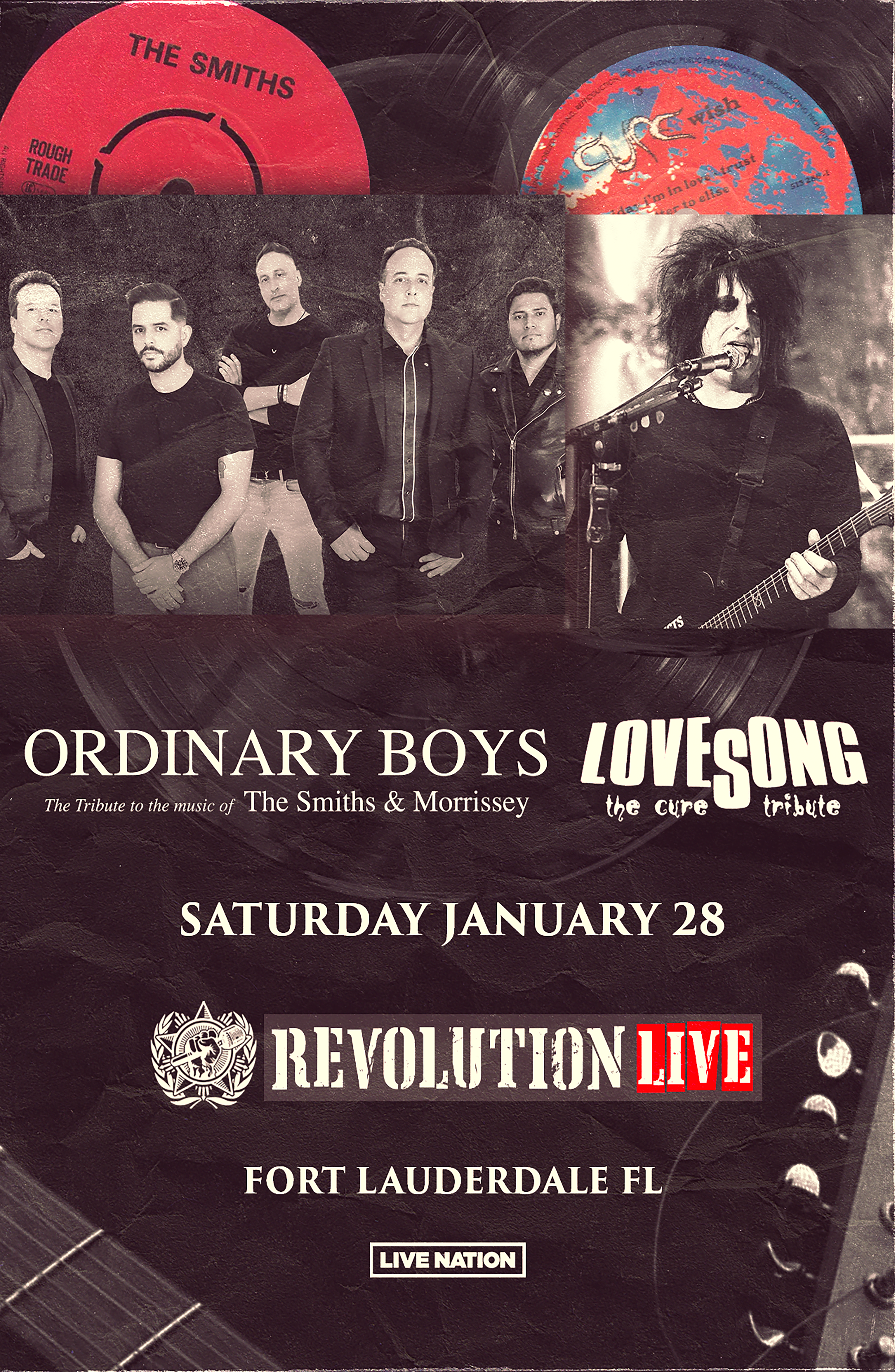 Ordinary Boys was formed in December of 2010 by vocalist AJ Navarrete, as a tribute to the music of Morrissey & The Smiths. The band chose its name after the song 'The Ordinary Boys,' from Morrissey's debut album 'Viva Hate,' and as an homage to the concept behind 'The Smiths' name.
The band performed its first show at the iconic Churchill's Pub in Miami, Florida. Initial approval from Smiths and Moz fans resulted in a string of regular apperances across Florida. The unexpected success that followed has made Ordinary Boys one of Florida's best kept secrets.
In recent years, the band has evolved through several lineup changes, with an increased focus on perfectly emulating the sound of their Manchester heroes. This continuous evolution has taken the project to the next level, giving fans the ultimate The Smiths and Morrissey experience.
Their fun and energetic sets includes such hits as 'How Soon is Now?', 'There is a Light', 'Irish Blood, English Heart', 'Ask', 'Big Mouth', 'Queen is Dead', 'Panic', 'This Charming Man', 'Suedehead' and lots more.
Location
Revolution Live
100 SW 3rd Ave.
Fort Lauderdale
FL
33312