American Idiots, Blink 180 Deux, + Riot!
Friday,
July
15,
2022
Doors: 7:00 PM
$16 // $18
All Ages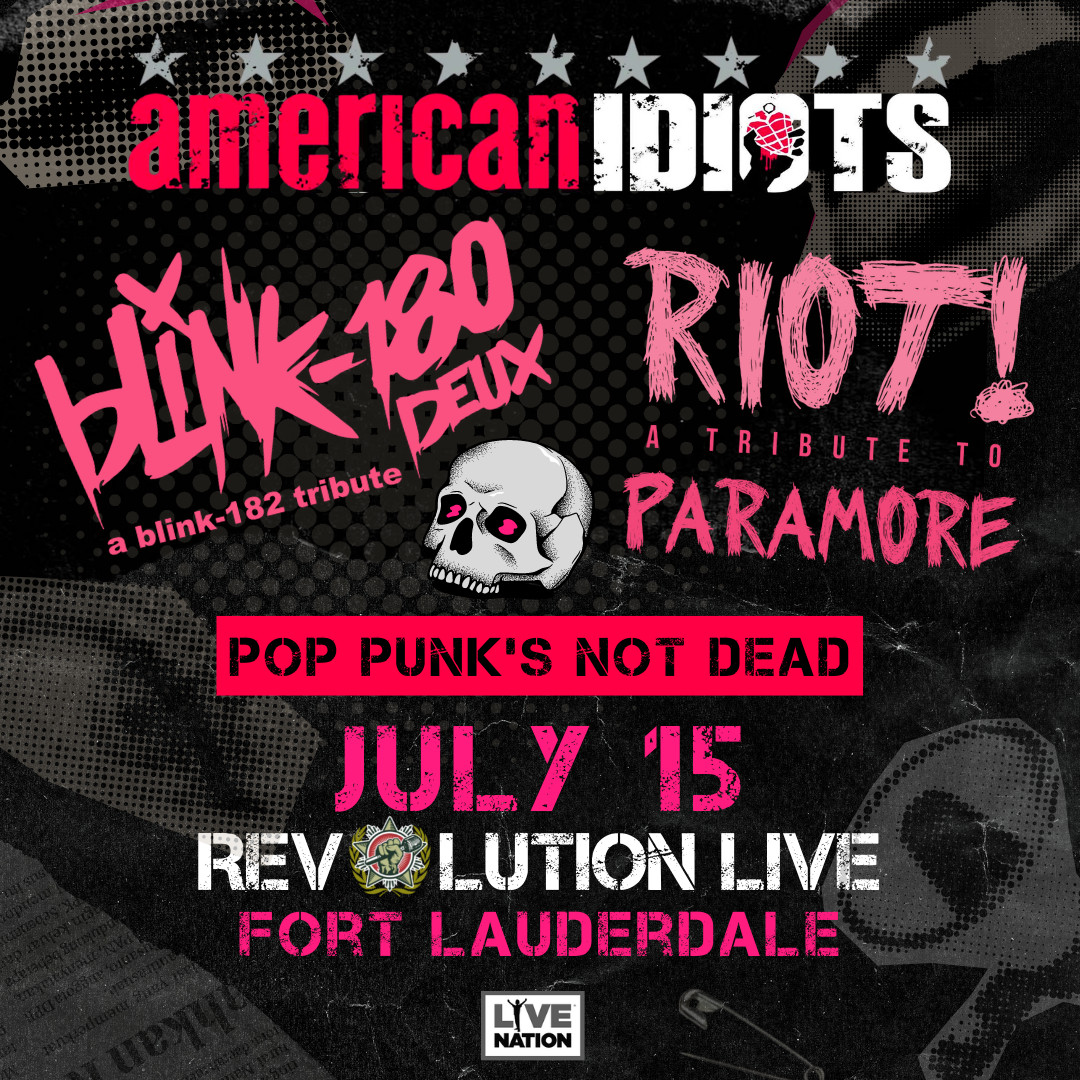 The world's Number 1 Green Day Tribute The American Idiots Are A
World Touring Green Day Tribute Band Performing
The Ultimate Green Day Experience The idiots have worked with JTaylor Entertainment,Live Nation,AEG, and so many others who have shown support in what we do offering the next best thing to Green Day.
The American Idiots were founded on two basic ideas: 1.Our need to rock. 2.Our desire to share the music of Green Day with fans around the world.
Our number one principle: Rock every stage with the same intensity, energy, enthusiasm and fan interaction as Green Day would.
With a hit music library that boasts some of rock radio's most played songs,
The American Idiots can entertain Green Day fans of all ages.
The American Idiots are raging. Get your tickets to a night with The American Idiots now!
The Idiot Line Up
Phillip Cool Drums
Evan Dirnt Bass
William White Lead Guitar
Chris Armstrong Vocals
Hunter Freeze Piano/Guitar
We are the closest to the real Green Day calling out to idiot nation
let's go
Blink-180 Deux is a 3-piece from Orlando, FL delivering the most authentic Blink-182 tribute experience. We'll play everything from classic to new Blink!
Location
Revolution Live
100 SW 3rd Ave.
Fort Lauderdale
FL
33312