Bad Religion
With special guest Emily Davis and the Murder Police
Tuesday,
September
17,
2019
Doors: 7:00PM
$29.50 // $35
All Ages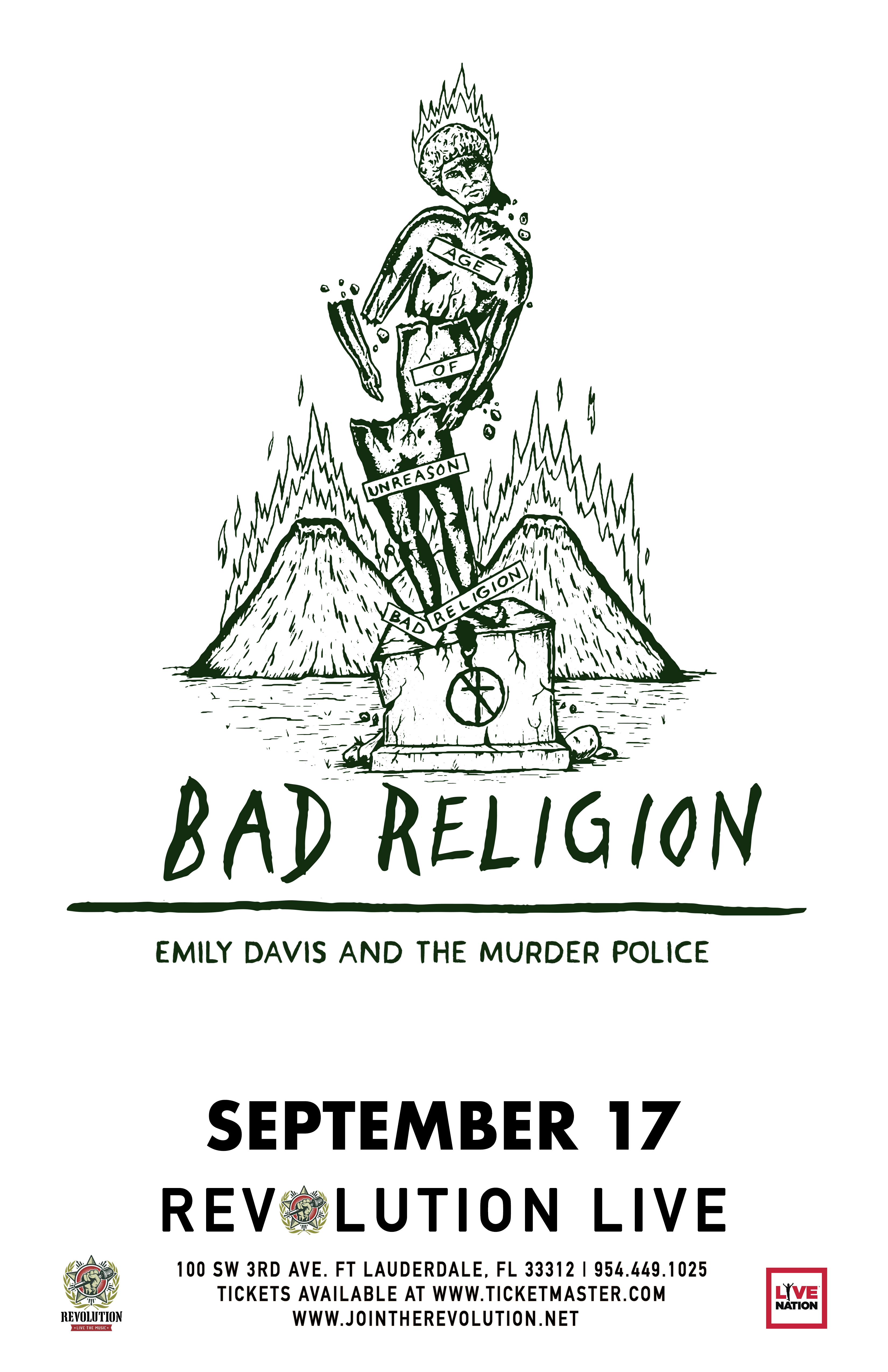 Acclaimed Los Angeles punk rock band Bad Religion have released a new album entitled Age of Unreason. Since the group's formative years
innovating their iconic fast and melodic sound, the band has steadfastly advocated for humanism, reason, and individualism. Today, as these values are in decline, and nationalism and bigotry are on the rise, Bad
Religion's message has never been more essential. Age of Unreason delivers a powerful and inspired rejoinder- a political and deeply personal treatise on all they believe in.
Location
Revolution Live
100 SW 3rd Ave.
Fort Lauderdale
FL
33312