Chapo Trap House
Sunday,
October
30,
2022
Doors: 7:00 PM
$35 // $40
All Ages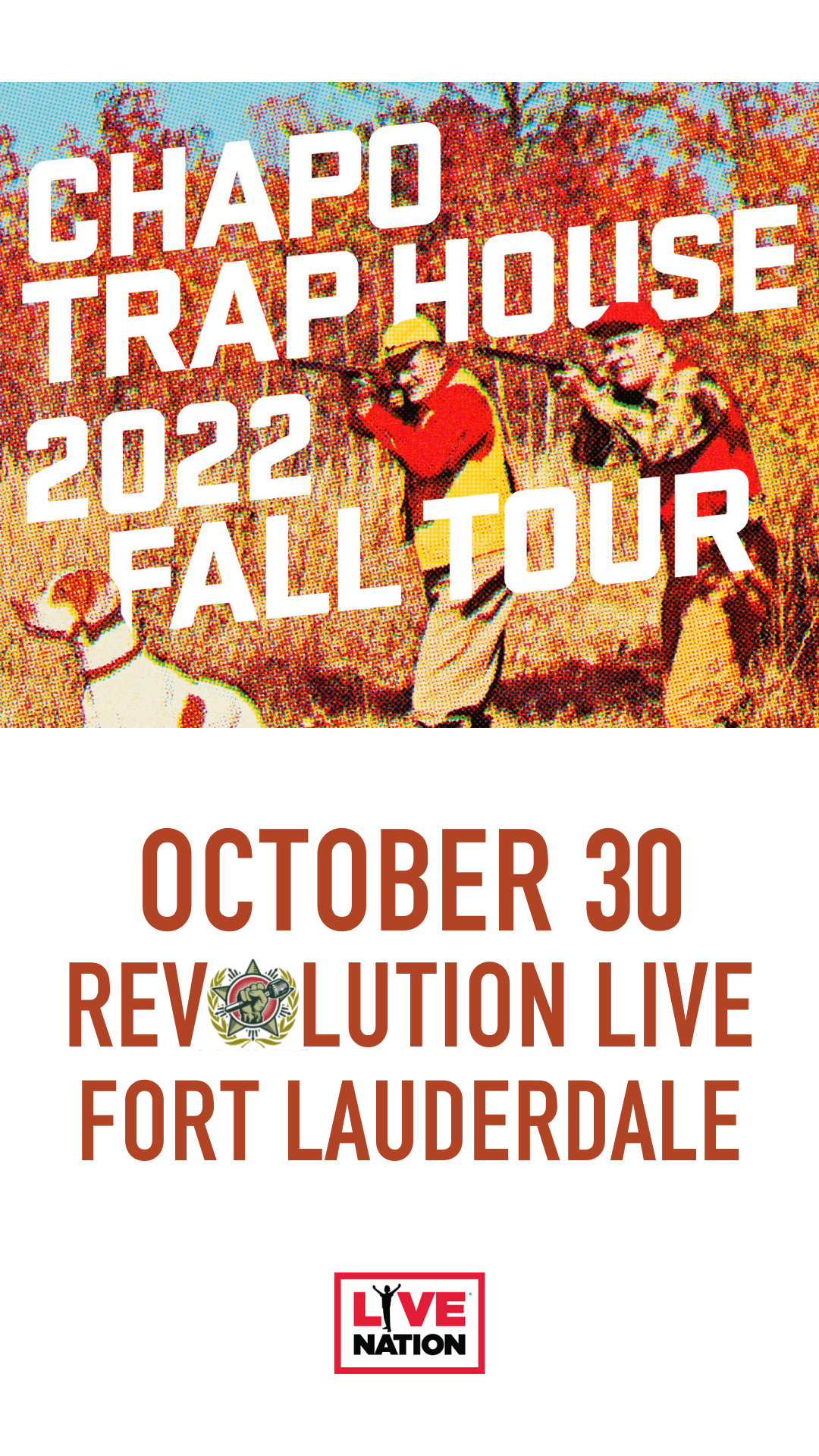 Join us for a night with Chapo Trap House! This is a fully seated event!
Chapo Trap House
 is an American political comedy podcast that debuted in 2016, hosted by Will Menaker, Felix Biederman, Matt Christman and Amber A'Lee Frost. Former co-host Virgil Texas departed the show in mid-2021. Chris Wade (formerly Brendan James), serves as producer. The hosts are known by their respective Twitter handles @willmenaker
, @ByYourLogic
, @cushbomb
. The hosts (and many of their guests) are prominent personalities within "Weird Left" Twitter, a loose cabal of Twitter users who share a broadly leftist political outlook and absurdist senses of humor.
The podcast started in the midst of one of the most bizarre election cycles in American history and quickly built a cult following, with the hosts providing hilariously vulgar, irreverent commentary on the political and cultural issues of the day, often riffing on obscure Twitter in-jokes and such esoteric interests as mixed martial arts and Turkish nationalism. Despite its niche appeal, the pod has featured a number of high profile guests, ranging from fellow internet personalities such as Natalie Wynn and Hasan Piker, to prominent figures in media and academia, such as Adam Curtis, China Miéville, Tim Heidecker, David Cross, James Adomian, Professor Richard Wolff, Alan Moore, Slavoj Žižek, and Oliver Stone to 2020 presidential candidates Marianne Williamson, Andrew Yang, Joe Sestak, and Bernie Sanders.
New episodes are posted twice weekly, with one being for free and the other being for $5-a-month Patreon subscribers only.
Location
Revolution Live
100 SW 3rd Ave.
Fort Lauderdale
FL
33312