Coheed and Cambria
With Astronoid & The Contortionist
Thursday,
October
17,
2019
Doors: 7:00PM
$36 // $36
All Ages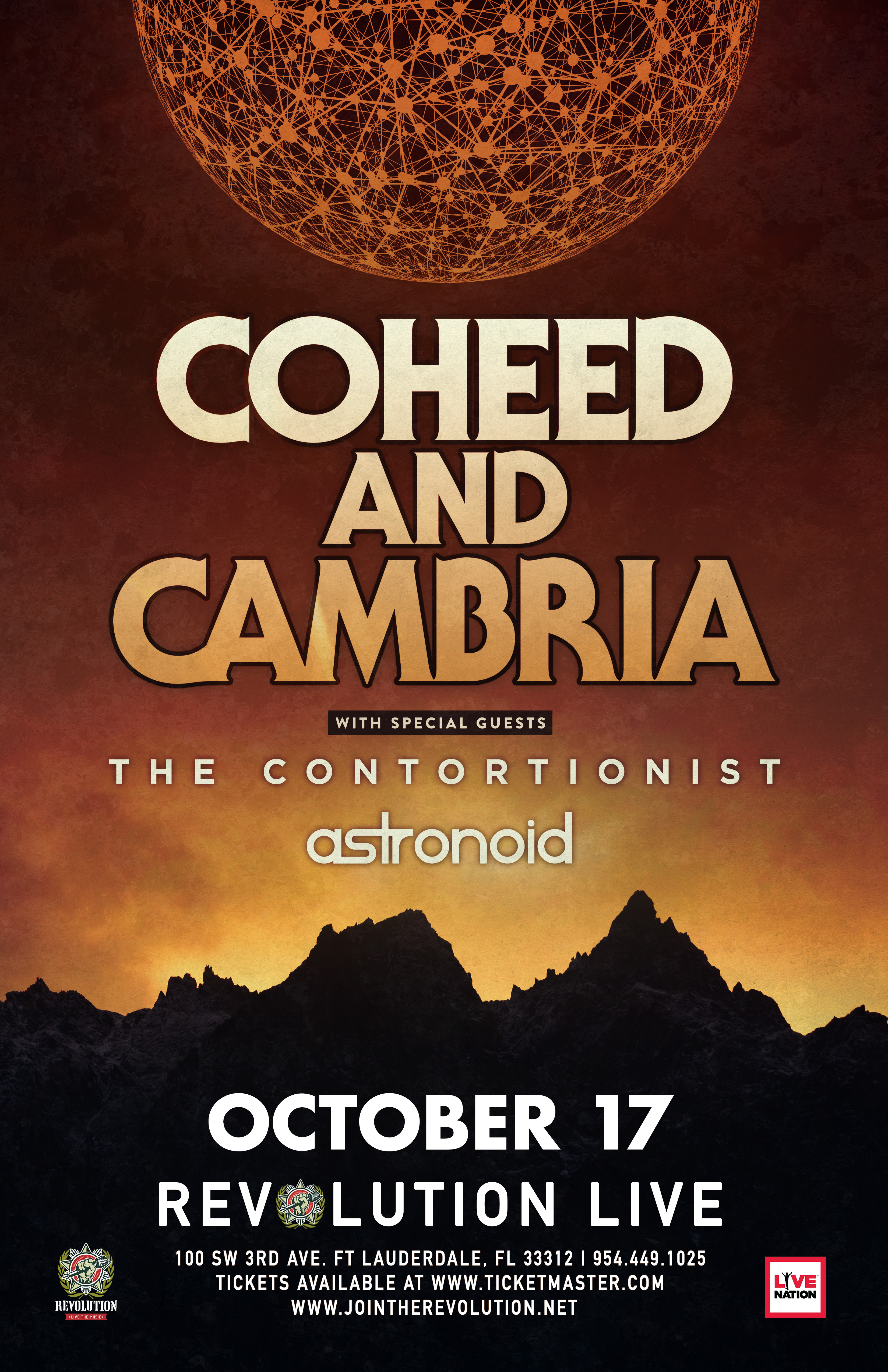 It's been over two years since Coheed and Cambria's 2015 album, The Color Before the Sun, was released as the band's first "non-concept" album over the span of their 15-year career. The album left the sci-fi universe of "The Amory Wars" and instead focused on frontman Claudio Sanchez's personal life, including the birth of his first child. With 2018 upon us, and a major summer tour now announced, the volume of fans' chatter for a new album and whether or not it will return to the band's fictional concept arc will surely reach new heights.
Coheed and Cambria is a rare band whose music is able to transcend "scenes" and effortlessly cross genres of rock – from indie to progressive, to metal and pop-punk to classic rock. The band is frequently compared to progressive, operatic rock bands of the '70s, ala Queen, Supertramp or Rush due to their thrilling concept albums that take you on a grand journey of sounds and often clock-in around 10 mins, but still somehow include sugary pop-laden hooks.
The group's following has grown steadily every album, partly due to their ferocious live show that brings fans to their knees with an equally expansive light show. This summer, the band will be performing songs from their expansive catalog, and we can only imagine they'll pull a few new tricks from up their sleeves.
Location
Revolution Live
100 SW 3rd Ave.
Fort Lauderdale
FL
33312