Completely Unchained – Van Halen Tribute
With The Wilcof Project
Friday,
February
21,
2020
Doors: 8:00 PM
$16 // $18
All Ages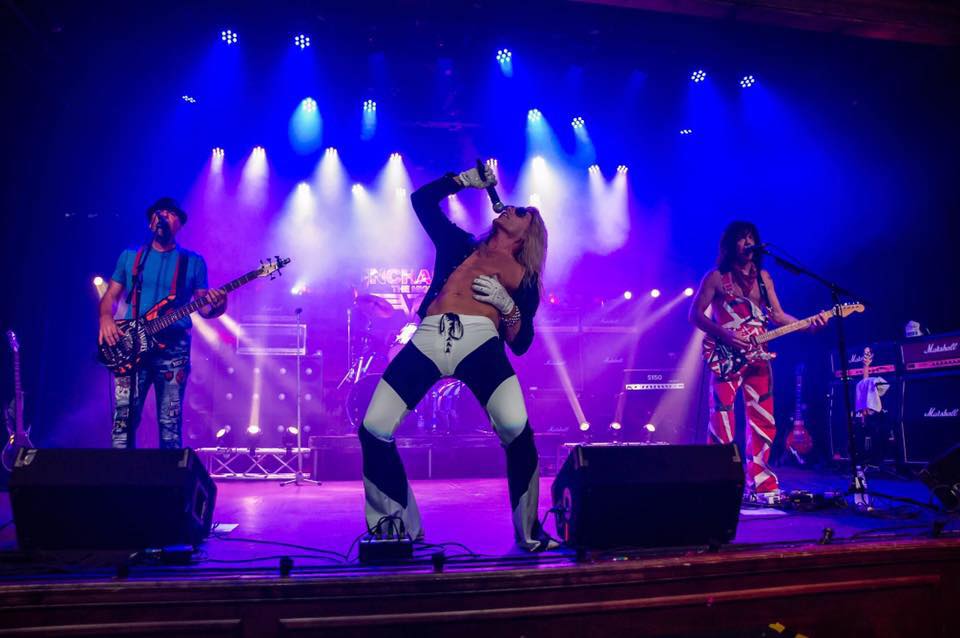 Who doesn't love the way Van Halen rocked the world from 1978 to 1984? They had it all, including the best guitarist on the planet. A lead singer with the biggest personality in our Solar System. A bass player who laid down the law on bass while singing pristine harmonies over the top. And a drummer who kicked everyone's butt. They created some of the best tunes ever heard on the radio and they all smiled those big smiles while doing it. Every show was a huge party and it just felt good.
Completely Unchained are four talented and creative musicians that re-create the ultimate Van Halen production – the attitude, sounds, excitement, energy and most of all the fun that Van Halen produced as one of the best rock bands in the world. Starting off by reproducing the very best of the original line up, then merging the "Van Hagar" era with some David Lee Roth solo hits, completes a whole catalog of the greatest hard rock songs ever recorded.
Completely Unchained takes the concept of a tribute band and raises it to a whole new level. Not only do we recreate the music with unsurpassed skill, but the stage energy and the production at a Completely Unchained show is unmatched. No one else brings the entire package together like Completely Unchained. Come to a show and judge for yourself.
Location
Revolution Live
100 SW 3rd Ave.
Fort Lauderdale
FL
33312