Dan Luke and The Raid
Wednesday,
March
11,
2020
Doors: 7:00 PM
$10.43 // $12
All Ages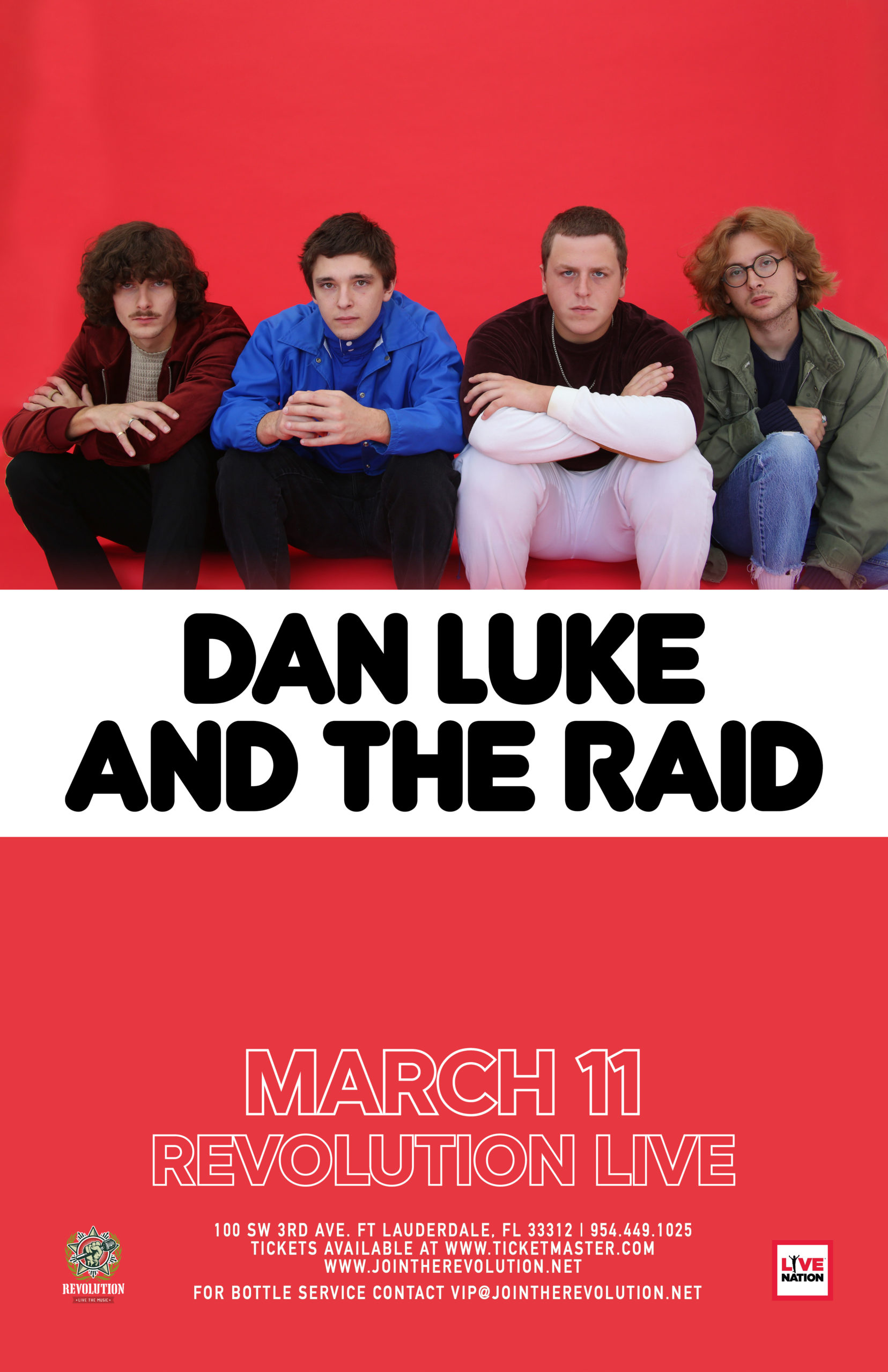 "It's like a coming-of-age crisis," says Daniel Shultz about Out of the Blue, the messy and melodic debut album from his band, Dan Luke & The Raid. "It's about being in that space in your 20s where you're trying to get your shit together and figure things out in life. You're dealing with your problems"—the singer, songwriter and guitarist pauses—"even as you're going out and partying and getting into trouble all the time."
Shultz and his Dan Luke & The Raid band mates—Dylan T. Graves (guitar, synthesizer, vocals), J. Anthony Joiner (bass, piano, vocals) and Kendrick Don-Reid Brent (drums, percussion, vocals)— know a thing or two about the last part of that equation, as evidenced by the songs and subject matter on Out of the Blue. Throughout the album's 10 tracks, people are passed out on curbs under neon signs ("Black Cat Heavy Metal"), breaking hearts over rolled-up dollar bills ("Exoskeleton"), leaving baggies lying in passenger seats ("Money Mouth") and faking smiles and feeling ashamed ("Golden Age"). Legs are bleeding, faces are numb and Shultz declares his band to be the "diamond kings of smut." All the while, the music throbs and pulses and twitches and buzzes with the energy and enthusiasm and inexperience of youth, bursting with harsh, distorted guitar chords, blown-out synths squiggles and hopped-up rhythms—as well as, on occasion, moments of stunning and sincere melodic beauty.
"We don't want our music to have a timestamp," the 21-year-old Shultz says about the melting pot of sounds and styles heard on Out of the Blue. As for the subject matter? "That's basically the last few years of life," he says. "Or at least my life."
Location
Revolution Live
100 SW 3rd Ave.
Fort Lauderdale
FL
33312