Flatbush ZOMBiES
Saturday,
June
2,
2018
7:00 PM
$25.50 // $28
All Ages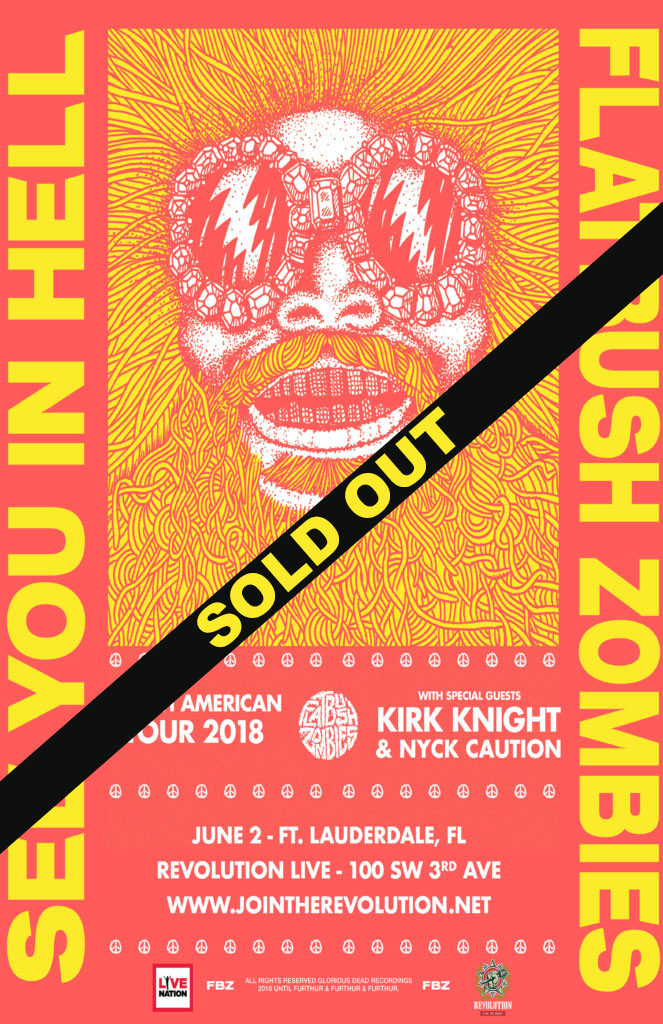 SOLD OUT
with Kirk Knight & Nyck Caution
Doors: 7PM
Brooklyn, New York's Flatbush Zombies channel the best of the '90s East Coast rap-era on cinematic tracks full of mind-altering atmospherics and dense lyrical content. The FBZ trio was formed by Meechy Darko, Zombie Juice, and Erick Arc Elliott in 2010. Meech and Elliott grew up together in the Flatbush area of Brooklyn, and hooked up with Juice in high school, freestyling with each other until they decided to lay down official tracks. Their first release, "Thug Waffle," was released in January 2012. Showcasing Meech's gritty growl and Juice's cocky boasts over Elliott's bass-heavy laid-back production, the song and video were a hit and went viral.

Later that year, they released their first mixtape, D.R.U.G.S. ("Death and Reincarnation Under God's Supervision"), which featured the ominous "S.C.O.S.A." and up-in-smoke "Face Off (L.S.Darko)." As their underground presence expanded, they made a number of guest appearances, like on A$AP Mob's "Bath Salt" and the Underachievers' "No Religion." Along with the Underachievers and Joey Bada$$'s Pro Era crew, FBZ formed the Beast Coast movement and toured across the United States in early 2013. That September, they dropped their second mixtape, the drugged-out epic Better Off Dead, which included verses by Action Bronson and Danny Brown. Continuing their Beast Coast relationship, FBZ and the Underachievers released a collaborative EP, Clockwork Indigo, in 2014. By 2016, Meech, Juice, and Erick completed work on their official debut LP, 3001: A Laced Odyssey, which was released in March 2016. In 2018, they returned with their sophomore full-length, Vacation in Hell, which peaked at number nine on the Billboard 200.
Location
Revolution Live
100 SW 3rd Ave.
Fort Lauderdale
FL
33312