¡Mayday!
Saturday,
May
26,
2018
7:00 PM
$18 // $20
All Ages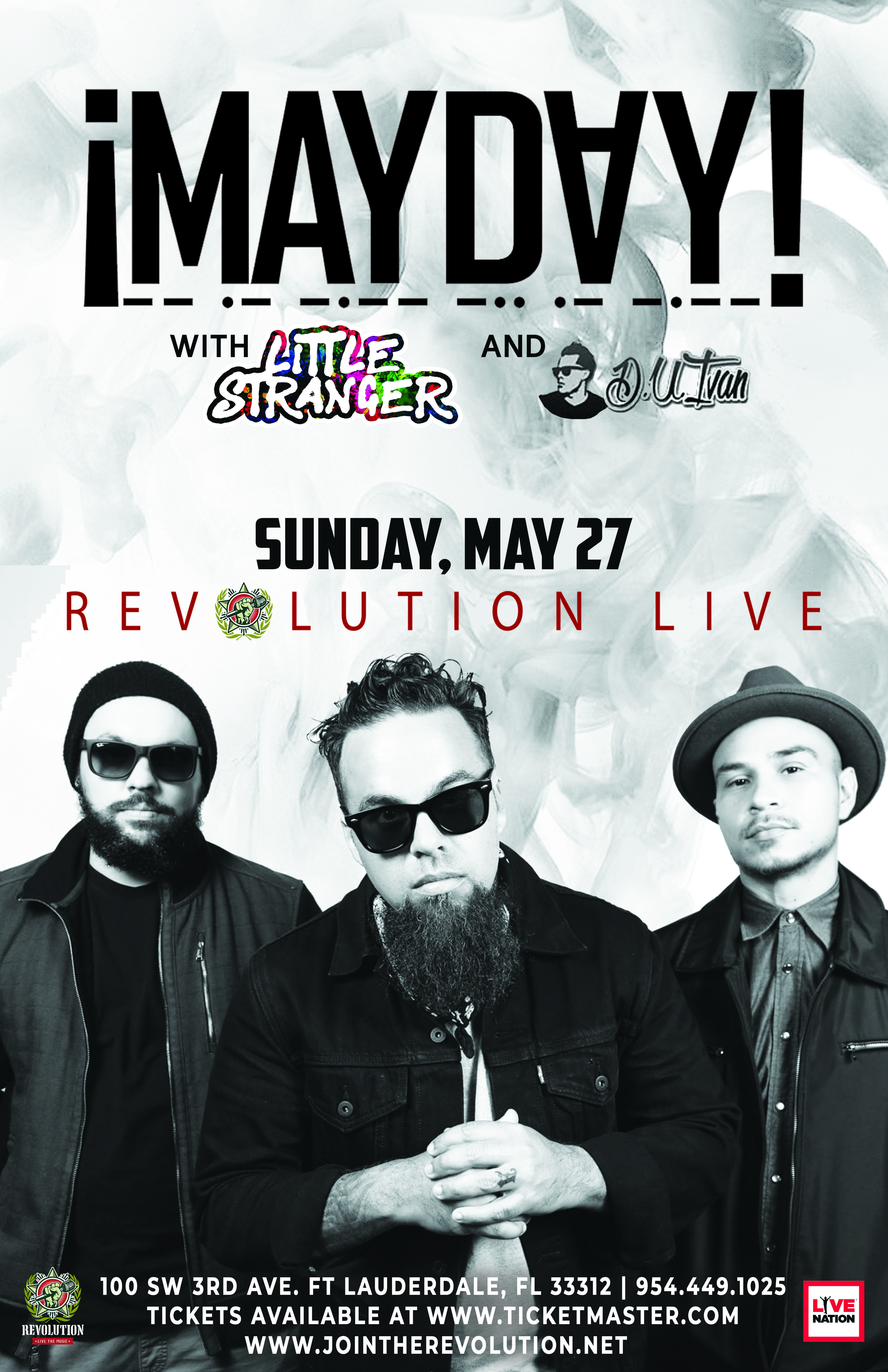 with Little Stranger & D.U.Ivan.
Doors: 7PM.
Affiliated with Tech N9ne's Strange Music label, the hip-hop group Mayday!'s 2006 national hit, "Groundhog Day," did not start out having any rotation on radio or MTV, but rather on YouTube. The DJ Craze-produced ode to the office nine-to-fiver, with Cee-Lo Green on the hook in Gnarls Barkley mode, received over two million views within just 48 hours, breaking the site's record. The story broke out to many of the mainstream media outlets (including ABC's World News Tonight and The New York Times), stirring up interest from some major record labels.
This massive attention and acclaim sprouted from humble origins. MC Bernbiz, born Bernardo Garcia, and producer/keyboardist Plex Luthor, born Aaron Eckhart, were just two Miami suburbanites (Kendall, Florida, to be exact) who thought it would be fun to collaborate. Plex actually had previous recording experience as part of a few endeavors in Miami's rap underground, particularly Algorithm, before they came together in the early 2000s; plus, he also has contributed work to the Discovery Channel and the Cartoon Network's Adult Swim programming. Mayday!'s debut was the 2004 song "Quicksand," a local underground hit that brought their eclectic hip-hop over to the at-the-time newly formed SouthBeat Records. Under the label, they were better able to communicate the gamut of their musical influences like rock, jazz, and Miami dance — a reflection of Miami's rich, cosmopolitan culture — through their eponymous debut album released in September 2006.
That same month they were designated as mtvU "Freshmen Five" artists, which nominated them as a college favorite well poised to hit it big in the majors. The group's career was put on hold as SouthBeat ran into financial problems and began a long, slow descent into bankruptcy, but consulting with other artists on the dying label introduced them to Ben Miller, aka rapper Wrekonize. Wrekonize joined the group in 2010, the same year they self-released the album Stuck on an Island, the title referring to the group's label problems. In 2011, rapper Tech N9ne invited the group for a guest shot on his Welcome to Strangeland album, an apt title since the group signed with Tech's Strange Music that same year. They debuted on the label in 2012 with the album Take Me to Your Leader. Believers followed in 2013, while their 2014 effort was a collaboration with rapper Murs and arrived with the mashed-up title ¡Mursday! The LP Future Vintage followed in 2015 and featured guest shots from Tech N9ne along with Afro-beat star Femi Kuti. Their seventh set, Search Party, was issued in 2017. The album enlisted Tech N9ne, Common Kings, J.L., Danny Acosta, and more.
Location
Revolution Live
100 SW 3rd Ave.
Fort Lauderdale
FL
33312