Neil Frances
Thursday,
October
27,
2022
Doors: 7:00 PM
$19.50 // $22
All Ages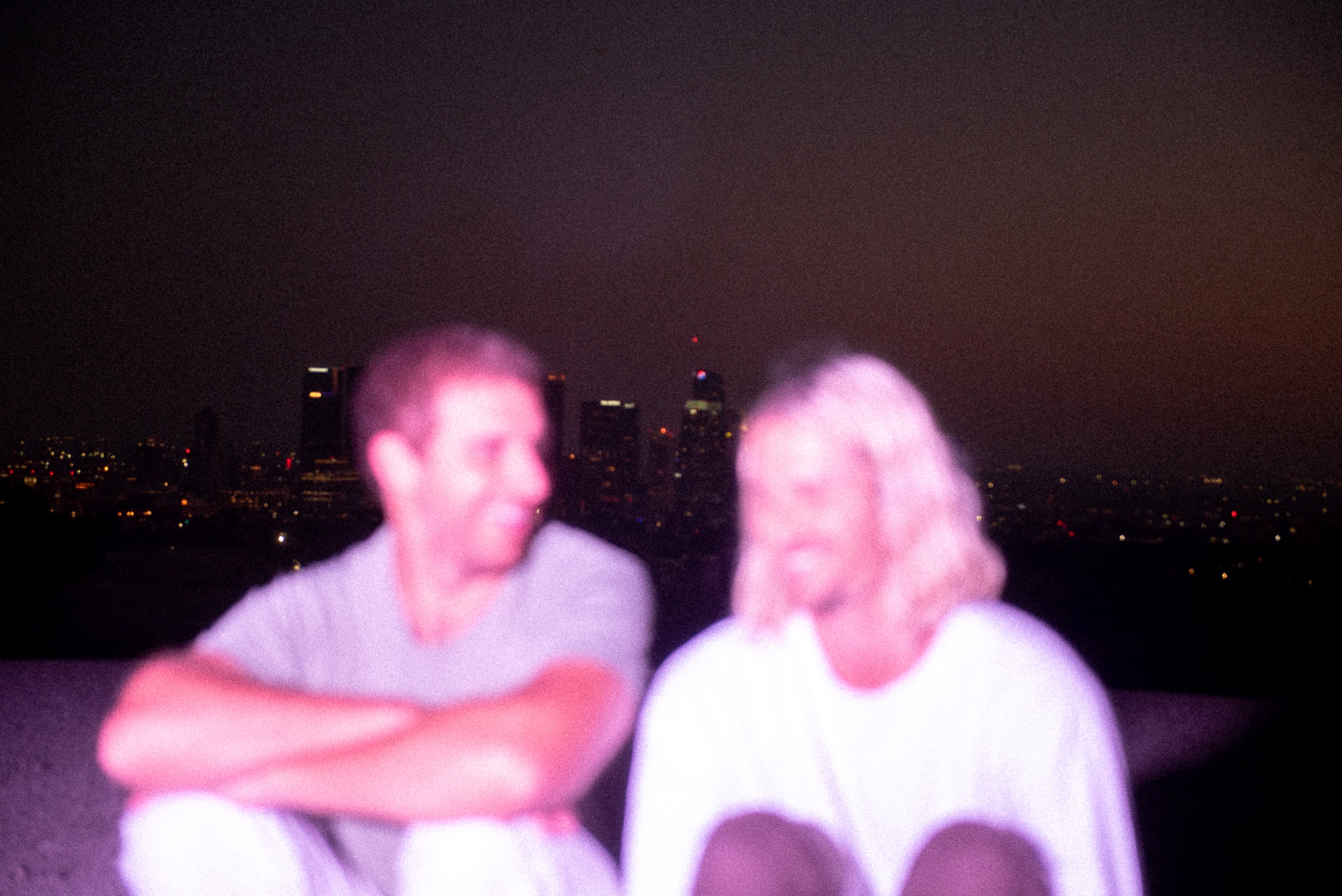 There's something you need to know: There is no Neil Frances.
OK, sort of. Neil Frances is not a solo artist, it's the name of a duo comprised of Sydney-born Jordan Feller and Southern California native Marc Gilfry. And to help you remember that Neil Frances is not a person, the duo has named its forthcoming debut LP, due out in 2022, There Is No Neil Frances.
Feller and Gilfry met in 2012 and formed the group in 2016, having both relocated to LA from London and New York, respectively, in pursuit of new projects. Feller began his music career back home in Australia as a hip-hop obsessed, self-taught electronic music DJ, while Gilfry grew up in a musically-inclined household and played and sang in multiple bands. With Gilfry's inherent knack for hooks and melodies and Feller's encyclopedic sonic recall ability and vast knowledge of production, the pair hit it off and began to develop their brand of beat-driven popinfused with a more organic warmth than most modern music. Putting special emphasis on their enthralling live sets — always performed live with a multi-piece band and never relying on playback — the group quickly developed a reputation as a must-see stage artist.
Soon their reputation as a diverse act with a wide range of talents began to build among listeners of all kinds. "I think there's a lot of diversity in the people who listen to our songs and come out to our shows, and we feel like that's the result of something intentional," Gilfry says. "Jordan and I always wanted to use our music to build a tent big enough for anyone and everyone."
Steadily building from the ground up since the beginning, the duo has been hard at work on the music for the new album since just before the pandemic took hold but have been heading toward this pinnacle for even longer. The 2018 debut EP, Took A While, with its blend of psychedelic rhythms, vibe-y, infectious grooves, and a raw, funky spirit put the act firmly on the map and propelled them to tour slots with established acts like Jungle, SG Lewis and Unknown Mortal Orchestra.
A number of single releases, remixes, and featured guest spots on their tracks helped implement their fluidity and embracing of a changing modern pop landscape. And now, There Is No Neil Frances is set to expand their reach with its sense of
undeniable groove and sunny outlook grounded in realness. The songs on the LP cut to the heart of what makes Neil Frances who they are and, for the first time, are bound by a common, cohesive thread. The album loosely tells the story of an insect aspiring to find its place in a utopian dreamscape — a story perhaps best appreciated while in the moment at a NF gig, or in a hazy, red-tinted room with your favorite beverage at hand.
The band explains, "Our new album is about self-realization and becoming the person that you dream of. The concept is that we are insects on earth who ascend into outer space to become divas at a galactic ball." "It's Like A Dream" is the "set it off" track, a grade-A jam to blast at full volume and get the weekend started in the spirit of Kylie Monogue, Robyn, Amber, and Jessie Ware. "On A Dark Night" sets the tone for the rest of the record with its smoother-than-silk chorus.
"I Can Feel The Pressure" sends us back to the 90s R&B-meets-indie world, while "We're Falling Up" channels Italo-Disco and flexes a sense of what the band calls "dance music with DHM": deep hidden meaning, borrowing a phrase from the great Nile Rodgers. Masters at wearing their influences on their sleeves with out being overly referential or obvious, "Everyday With You" is a powerhouse anthem driven by a Bobby Caldwell sample that captures the communal spirit that came from the early days of lockdown when the pandemic forced us all to bubble up. Utilizing vintage drum machines such as the Roland 808 and Drumtraks, and effects processors like the Roland RE-501 Chorus Echo, as well as a myriad of synthesizers and keyboards, the songs experiment within a very defined realm: to be sure, you know a Neil Frances song when you hear it.
"With an album, you have to be able to zoom out and see the bigger picture, and it gives you the chance to show personality and tell a bit more of a story," Feller says. "We've created a journey here. And we know now more than ever what we're good at and what we love about creating music."
Location
Revolution Live
100 SW 3rd Ave.
Fort Lauderdale
FL
33312