Pennywise
With Stiff Little Fingers, The Bronx, & The Attack
Thursday,
November
7,
2019
Doors: 7:00PM
$34.50 // $38
All Ages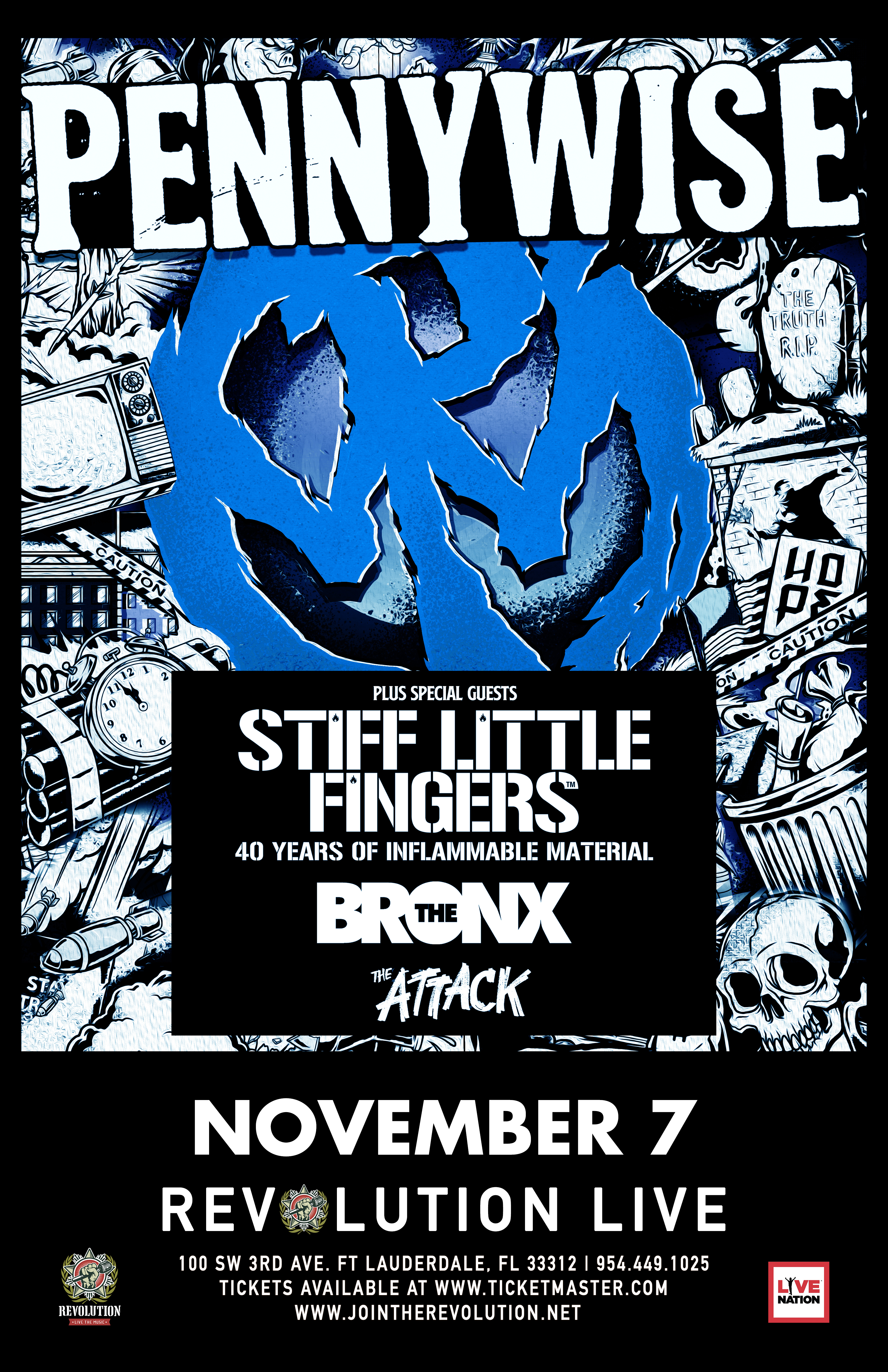 The Golden State represents power and possibility to many around the world, a place where dreams are made but nightmares might come true. The cultural epicenter that isCalifornia has been defined by so many monumental mile markers, from the silent film era to skid row, from Disneyland to Ronald Reagan, from celebrity excess to social unrest.Straight Outta Compton,Suffer,Master of Puppets,Fresh Fruit for Rotting Vegetables–as the late Tupac Shakur famously said, Cali is where "we riot, not rally."
Few bands have endured with as much demonstrably California-encompassing vibrancy as theHermosa Beach, CA institution that is Pennywise. They reign unchallenged, outside the margins of the mainstream, a staple on the SoCal radio airwaves and worldwide festival circuit revered and championed by generations of fans filling theaters and clubs.
Pennywise possess the power to merge the subversive with the celebratory. EachPennywise record is chock full of fast-paced anthems expertly engineered to inspire radical change, personal empowerment, relentless hijinks, and reckless fast times. On paper it may read like a mess of contradictions, but on record, it sounds like California.
Location
Revolution Live
100 SW 3rd Ave.
Fort Lauderdale
FL
33312