The Black Market Presents KirbiiCon
Saturday,
April
22,
2023
Doors: 7:00 PM
$35
18+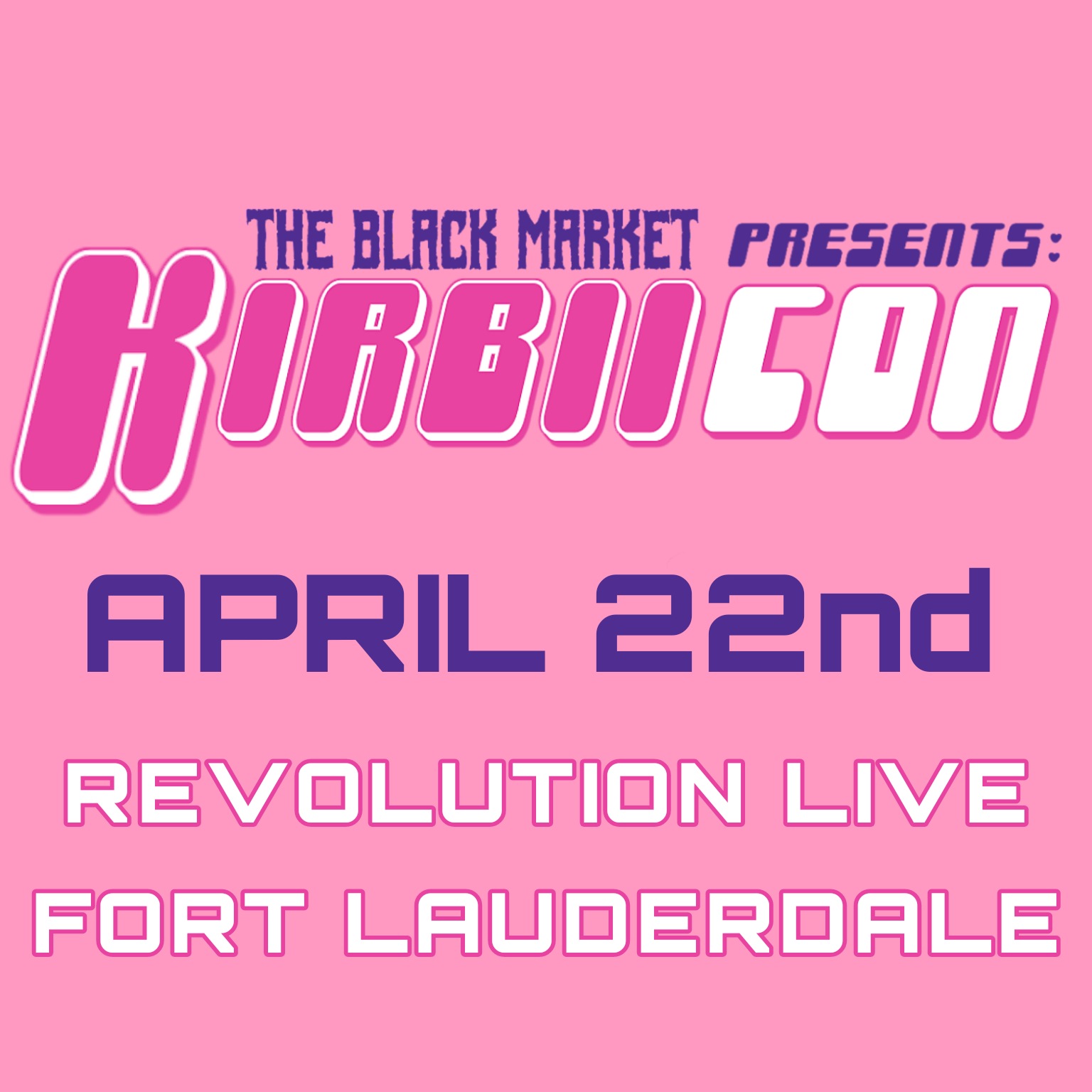 What do you get when you cross a notorious live music venue with all the best parts of an anime convention? You get KIRBIICON! We are back for our Second Year! Get ready to weeb out and put on your hottest cosplay- there will be Lewd Cosplay Contest A Super Smash Bros Ultimate Tournament PRIZES! Photo Spots Things that will make you go NANITHEFUK?!?!? so what are you waiting for? baka!
The Black Market is an alternative flea market featuring vendors (selling used vinyl records, vintage clothing, art & crafts, jewelry, bath & body, home decor, memorabilia, and oddities) bands, djs, burlesque, drag shows, food & drinks.
2 Stages of Live Entertainment!
PERFORMING LIVEPinkll (la)GHOST DATA (tx)Cannibal KidsRaquel lilyZerosumRohna (tampa)Gini SantanaFreznoApollo Fresh
DRAG SHOWS ftPersephone Von LipsNova X CrystalOpal Am RahAlice Dee
BURLESQUE ftSin SilvaBlazed BeautyKitanay
HOSTED BYYoko OsoParty KarlozAuntie Maim& Kirbii
FOOD TRUCKS!DRINK SPECIALS
LEWD COSPLAY CONTEST!NO PROPS/FULL NUDITY/FAKE WEAPONSContest steps:meeting point- 30 minutes before contest starts, all the contestants meet backstagethey are explained what to do (30 second walk around stage with poses, then walk back) and put in a linestage performances commencedeliberation by sending them all out on stage and the crowd claps for each oneelimination til 2 left then winner ultimately chosen!
SUPER SMASH BROS TOURNAMENT!People can pre-register online and pay at the door/register at the door by stating their name and getting crossed off on a list. Special badge/wristband to enter the tournament area (second floor outside)
they MUST bring their own controller.
tournament starts at 7pm expected to end 11pm (possible to go on longer but max 12am)
Prizes:1st place- gold custom controller and prize pool2nd- silver custom controller3rd- copper custom controller
Parking is available in privately owned lots surrounding the venue, and in metered spaces on SW 3rd Ave and SW 2nd Ave.  Public parking garages are also located nearby on SW 2nd Street.Revolution Live100 SW 3rd Ave, Fort Lauderdale, FL 33312 
Location
Revolution Live
100 SW 3rd Ave.
Fort Lauderdale
FL
33312