The Crystal Method
Saturday,
October
23,
2021
Doors: 7P
$23 | $25
All Ages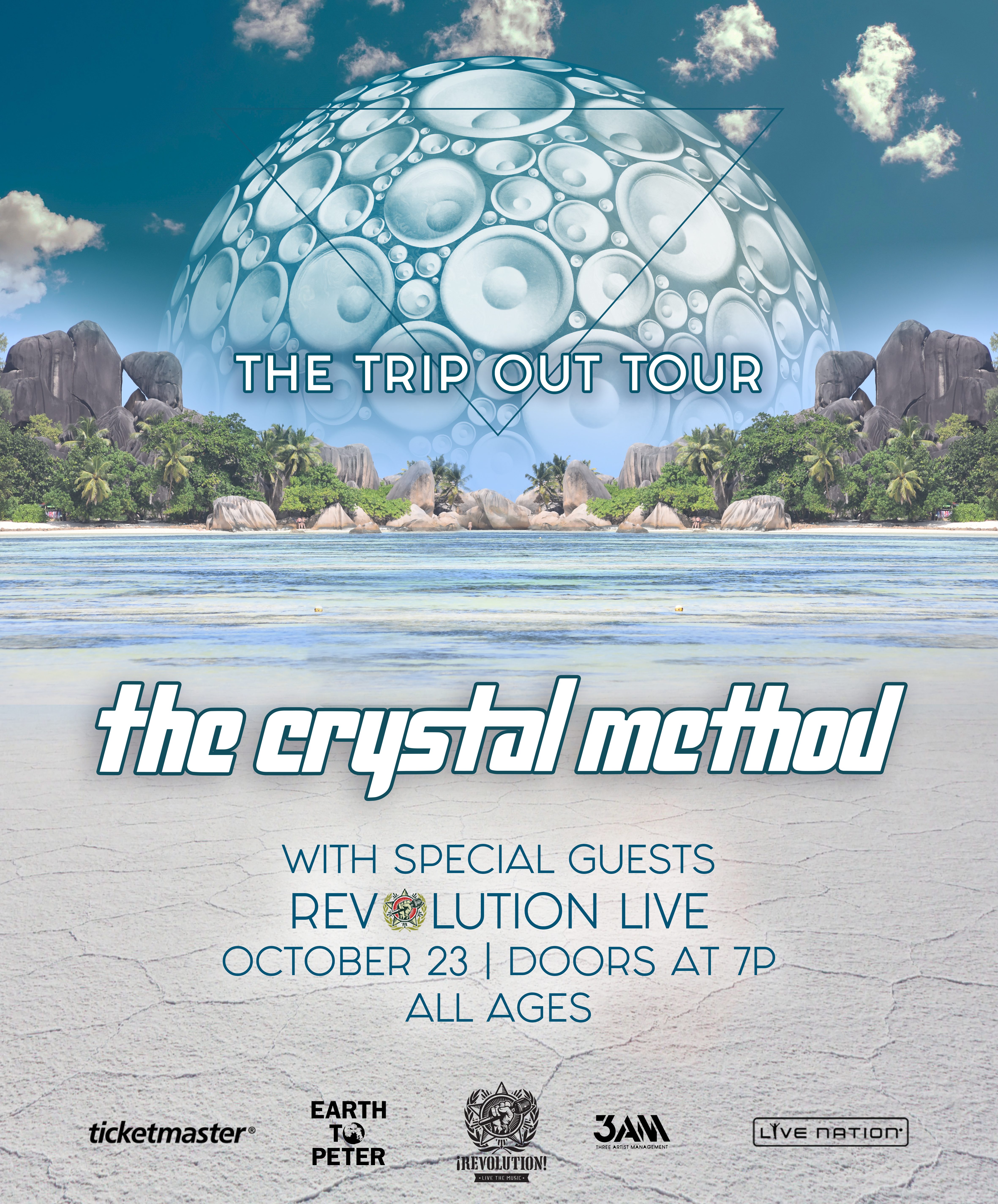 Originally formed in Las Vegas in 1993 by co-founders Scott Kirkland and Ken Jordan (now retired), The Crystal Method is one of the most successful American electronic acts. Pioneers of the big beat genre and innovators of the '90s electronica movement, The Crystal Method has remained at the forefront of the worldwide dance music industry for more than two decades.
The Crystal Method this year celebrates a 25-year career, which has resulted in an extensive discography that includes: the platinum-selling Vegas, the band's debut studio album and one of the top-selling albums worldwide by an American electronic artist ever; Tweekend (2001); Legion of Boom (2004) and Divided by Night (2009), both of which received Grammy nominations in the Best Electronic/Dance Album category; and The Crystal Method (2014).
As The Crystal Method, Kirkland's music and creative output also extends into film and TV, where his credits include: the theme song for hit Fox TV show Bones; the score for indie film London; composing the music for the J. J.-Abrams-executive-produced Fox TV drama Almost Human; the film score for the documentary Hired Gun: Out of the Shadows, Into the Spotlight; and the theme song for 3 Below, an upcoming TV series from Academy Award winner Guillermo del Toro, which debuts on Netflix this fall. In September 2018, The Crystal Method will release The Trip Home, Kirkland's first as a newfound solo act, on the band's own Tiny E Records.