Waterparks: A Night on Earth Tour
Saturday,
November
20,
2021
Doors: 6:00 PM
$24.50 | 28
All Ages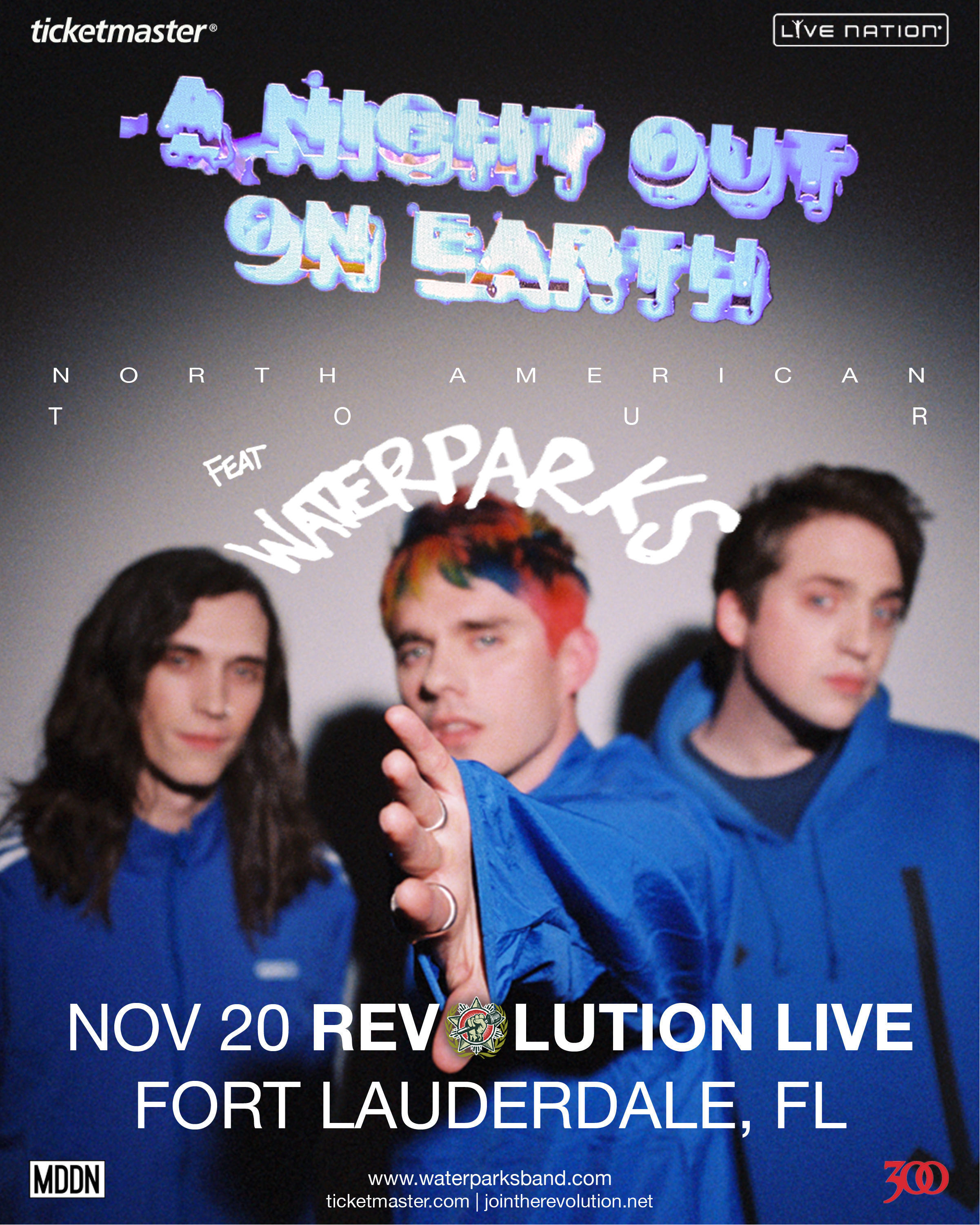 Tickets go on sale beginning Friday, June 18th at 10AM local time at LiveNation.com.
$24.50 In Advance | $28 Day of Show
Most bands wouldn't name their new album Greatest Hits. Waterparks aren't most bands. The Houston, trio—Awsten Knight, Otto Wood, and Geoff Wigington —are just ballsy and bold enough to pull off calling their fourth album, Greatest Hits [300 Entertainment], and actually deliver on the promise of that moniker. See, the boys continually rewrite the rules for what a band can do in the 21 st century.
While the death of the Rockstar was lamented time and time again, they quietly emerged as a new school genre- pillaging phenomenon in an old school way: by busting their asses in the studio and on the road.
In 2019, the band reaped the benefits of years of grinding with FANDOM. It bowed at #2 on the Billboard Top Alternative Albums Chart and marked their first Top 40 entry on the Billboard Top 200. Receiving widespread acclaim, it warranted "4-out-of-5 stars" from KERRANG!, and MTV gushed, "We have no choice but to stan." As they average nearly 2 million monthly listeners on Spotify, the band's cumulative streams eclipsed 250 million thus far. On this journey, they also picked up "Breakthrough Artist" at the Alternative Press Music Awards and "Best International Newcomer" from Rock Sound. At the end of 2020, they unassumingly teased Greatest Hits with "Lowkey As Hell."