Dance Gavin Dance
With Periphery, Don Broco, Hail the Sun, & Covet
Tuesday,
April
9,
2019
Doors: 5:30 PM
$27.50 // $29.50
All Ages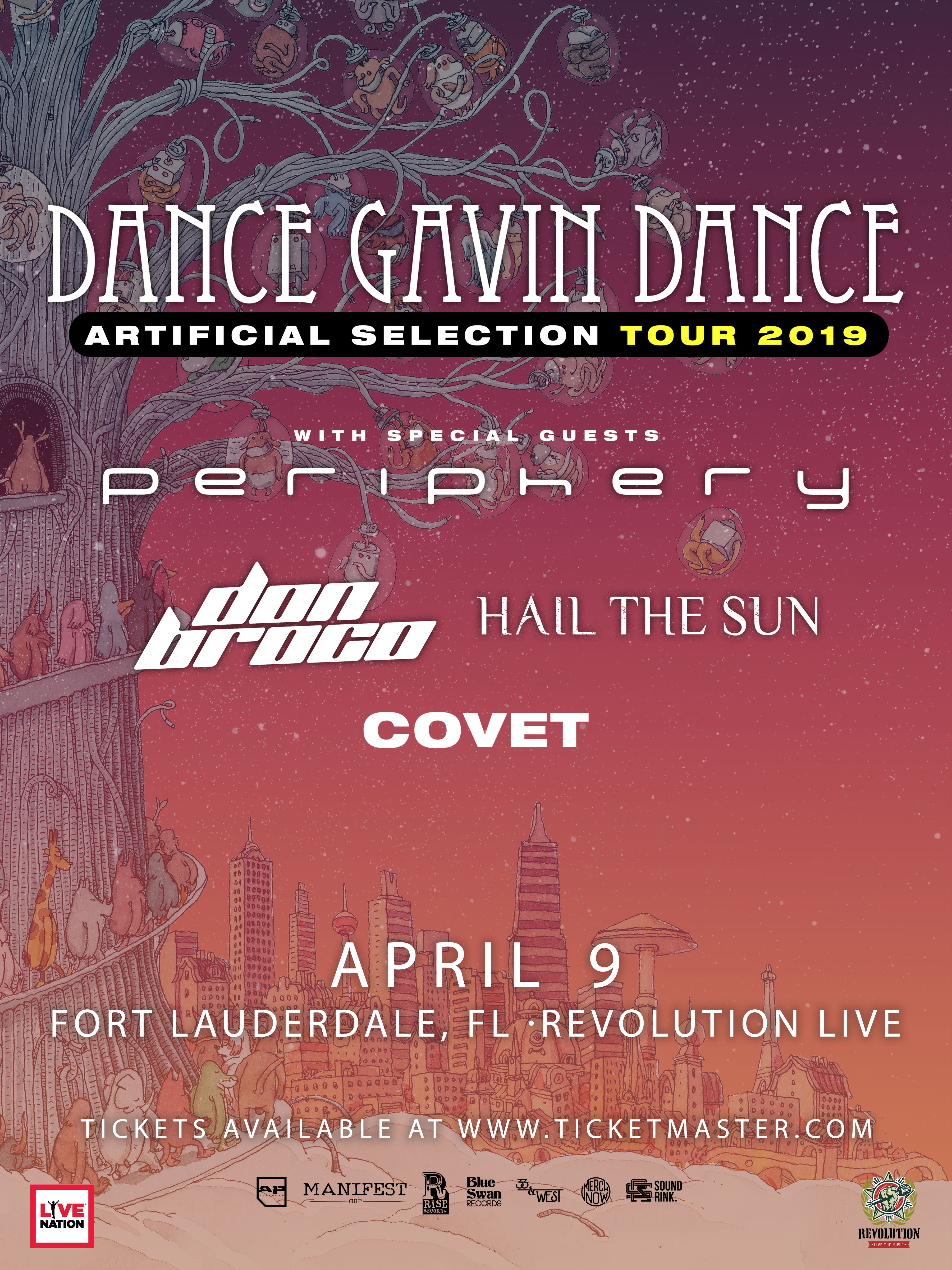 This show is now SOLD OUT!
Resale tickets may be available via Ticketmaster. This is the only authorized ticketing outlet for Revolution Live. Any other tickets purchased from individuals or secondary resale platforms are not guaranteed as valid tickets.
Dance Gavin Dance fully indulges the extremes of creativity. They mine the outer reaches of the rock music landscape with thrilling abandon. Their ambitious blend of heady progressive rock and post-hardcore became something uniquely their own.
Where most bands erroneously claim wholly distinct identities, Dance Gavin Dance truly defies categorization. The Sacramento based outfit possess the kind of artistic compass shared with broadminded but heavy metal and hardcore-punk rooted iconoclasts like The Mars Volta and Coheed & Cambria, but use it to diverge wildly, charting a new course that incorporates the melodic screamo of Thursday or Taking Back Sunday, with a taste of the earnest pop melancholy of Death Cab For Cutie.
The current and most definitive incarnation of Dance Gavin Dance is responsible for half of the band's albums, including their most recent effort, Artificial Selection. The new record is the strongest and most wondrously diverse showcase yet for the lauded post-hardcore experimentalists, equal parts intense, melodic, and unbound.
Location
Revolution Live
100 SW 3rd Ave.
Fort Lauderdale
FL
33312