Periphery
With Plini & Arch Echo
Tuesday,
February
11,
2020
Doors: 6:00 PM
$27.50 // $30
All Ages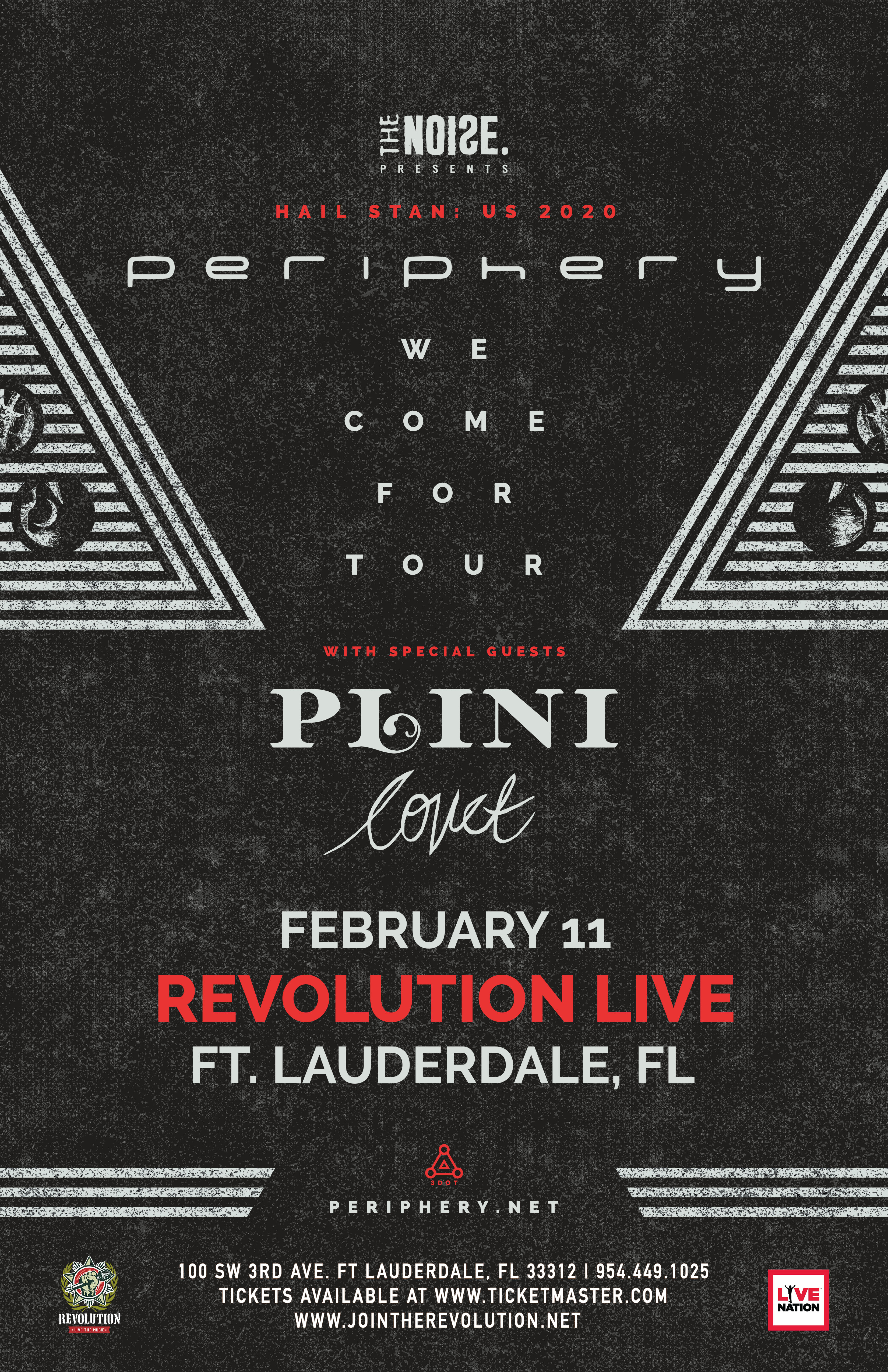 PERIPHERY IV: HAIL STAN
Time and freedom breed invention. Without compromise, GRAMMY®Award-nominated quintet Periphery—Misha Mansoor [guitar, programming], Jake Bowen [guitar, programming], Matt Halpern [drums], Spencer Sotelo[vocals], and Mark Holcomb [guitar]—enliven, enlarge, and expand the outer reaches of their signature progressive alternative metal on 2019's Periphery IV: HAIL STAN[3DOT Recordings]. For the first time in a 13-year career, the group devoted an entire year to crafting the nine tracks comprising the album.
As a result, it sees them not only tread new territory, but conquer it.
"We finally spent a year on a record," says Jake. "We've never been able to do that. The quality and pacing of the work show we really took our time with this one. That's an important note about this. We really got to do everything we wanted to do in the space we had to do it."
Adds Mark, "We've been learning how to do this as we go along. We cleared our schedules and made this one happen. We removed restrictions, boundaries, and deadlines. We chased freedom. We went to the extreme and took off a whole calendar year—15 months between shows. It pushed us to create the record we wanted to."
They certainly earned such latitude. Most recently, Periphery III: Select Difficultysolidified their position at the forefront of modern heavy music. Opener "The Price Is Wrong" received a 2017 GRAMMY®Award nomination in the category of "Best Metal Performance." Meanwhile, the album tallied 35 million cumulative streams and marked their third consecutive debut in the Top 25 of the BillboardTop 200. It represented the apex of a tireless decade-long grind. Along the way, the band graced the covers of Guitar World, Revolver, Modern Drummer, Bass Player, and more in addition to attracting acclaim courtesy of Rolling Stone, Alternative Press, and more. In addition to selling out countless headline shows, they stand out as the rare act who can share the stage with everyone from Deftones to Dream Theater. Not to mention, they launched a summer camp of their own, "Periphery Summer Jam."
Location
Revolution Live
100 SW 3rd Ave.
Fort Lauderdale
FL
33312