Yung Gravy
With SavageRealm & Tiiiiiiiiiip
Saturday,
October
26,
2019
Doors: 8:00PM
$23.50 // $25
All Ages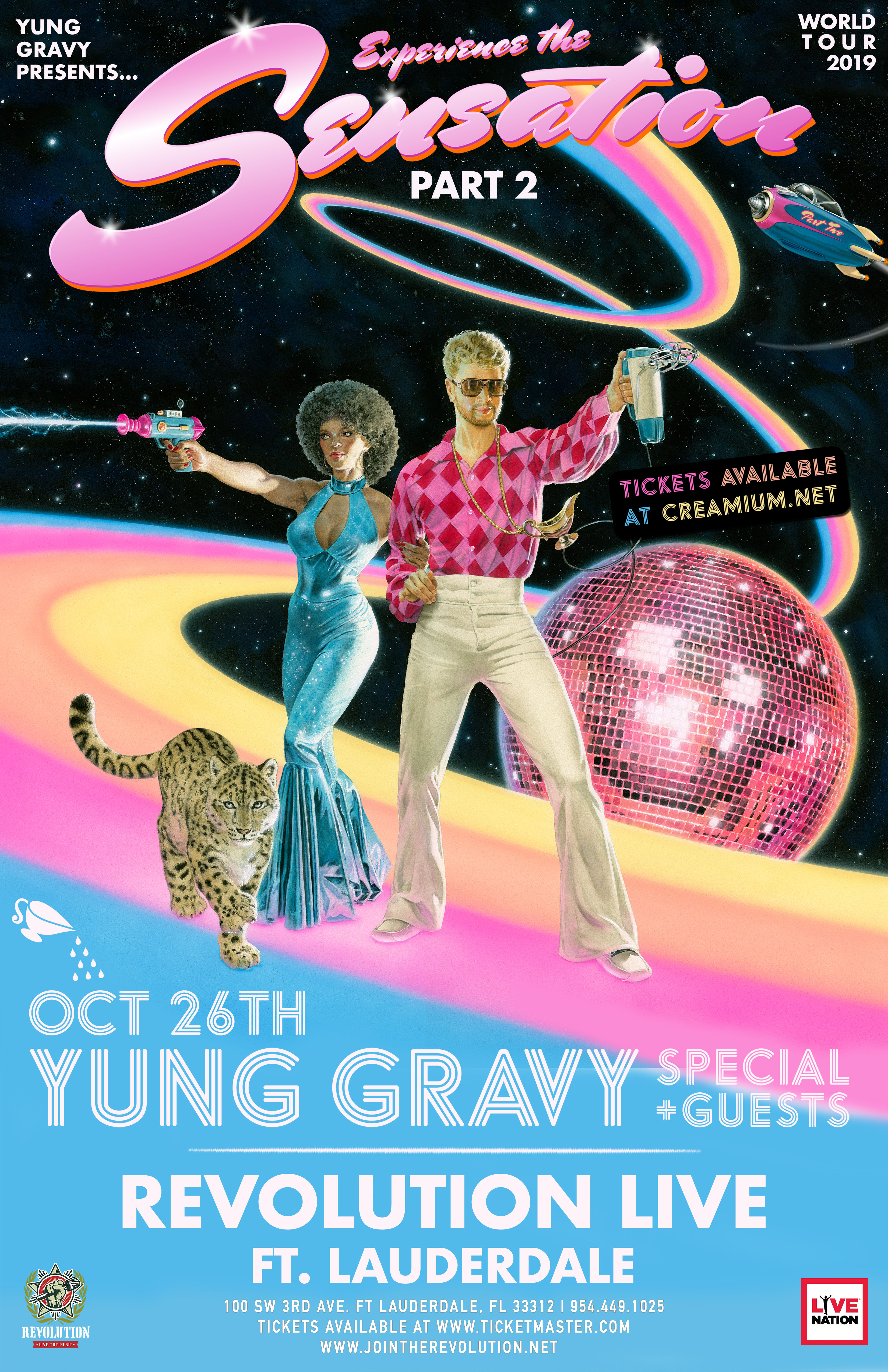 Spitting smooth and slippery rhymes dedicated to MILF's and filtering old school samples through gritty trap beats, Yung Gravy might very well be the most unique MC to emerge in decades.
Upholding the longstanding hip-hop tradition of competition, the Minnesota-born rapper recognized a void in 2016 when he first picked up the mic…
"I really felt like there was something missing," he explains. "I wasn't hearing what I wanted to hear, so I stepped up to the plate and actually started doing it myself."
Inspired by everyone from OutKast, Nate Dogg, Curren$y, and Action Bronson to Patrice Rushen and The Blackbyrds, Gravy took to SoundCloud to begin releasing music. The first song he uploaded, "Karen", quickly garnished new fans and stirred a palpable buzz online. His first EP, Mr. Clean, went viral on the strength of "Continental Breakfast" — which cracked the 1-million mark on Soundcloud. Sandwiching a sample of The Chordettes' "Mr. Sandman" between raunchy and raw rhymes, the title track "Mr. Clean" soundtracked countless fan videos and ignited 15.1 million Spotify streams and 6.7 million Soundcloud plays in under a year.
Throughout 2017, he prolifically unleashed a string of nonstop music, including Thanksgiving's Eve, Yung Gravity EP, and Baby Gravy EP. Soon, he reached #1 on Indify and had labels knocking at his door. Gravy kicked off 2018 with the sizzling single "1 Thot 2 Thot Red Thot Blue Thot."
Flipping the Dr. Seuss limerick upside down, the hook proves immediately infectious, but it's the opening line that sets the stage for his formal arrival: "Now I'm off probation…and I'm fucking with some Asians."
"I was at a house party in Georgia that got broken up by the cops," he recalls. "We were accused of burglary, and I spent the night in jail. I got probation with community service. I was in the wrong place at the wrong time, so all of the felonies were expunged, but I still got charged with 'Criminal Trespassing' and 'Underage Drinking.' The day I got off probation, I was super hyped and inspired. This is my freedom song."
Now that he's free, he's ready to leave a lasting impression on the game — and maybe a MILF or three…
"At the end of the day, this is all meant to make people feel good," he leaves off. "This is party music, and everyone's invited."
Location
Revolution Live
100 SW 3rd Ave.
Fort Lauderdale
FL
33312