ANNUAL FLORIDA DAY OF THE DEAD CELEBRATION OUR 12th ANNIVERSARY
Tuesday,
November
2,
2021
Doors: 4PM
$FREE
All Ages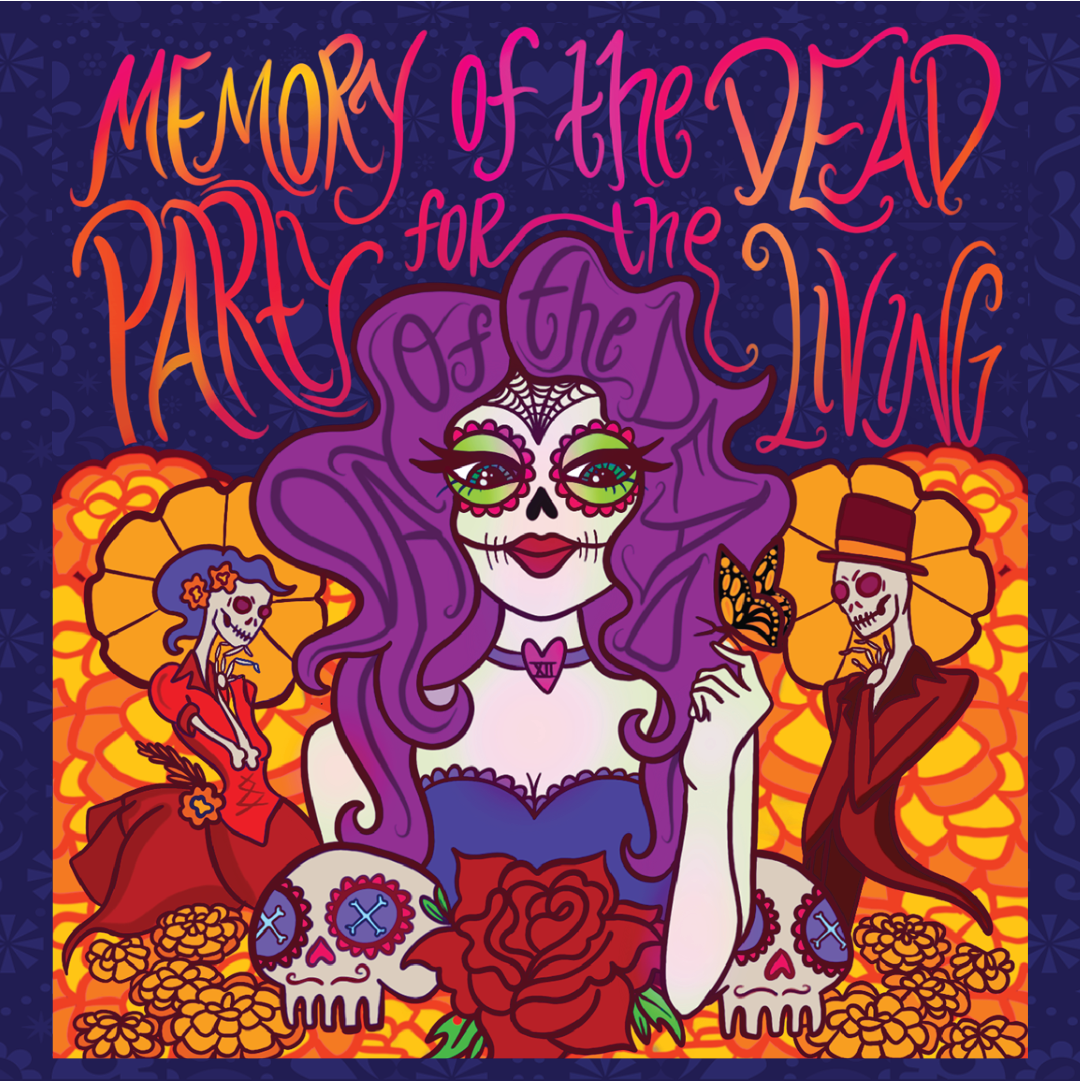 "Top 6 'Most Spirited' DOTD Events in U.S"
          – L.A. Times
"Top 6 Best DOTD Events in U.S"
          – Thrillist.com & AFAR Magazine
"Top 10 DOTD Events in North America"
          – The USA Today
Get ready for the 12th installment of the ever popular and spirited festival of remembrance and revelry, Tuesday, November 2nd, 2021 / 4 – 10 PM! On this date, it is believed that the gateway between Mictlan, the ancient Aztec land of the dead, and our own opens up so we can dance and sing with our lost loved ones for one special time of year.  From a glorious processional from Huizenga Plaza to a fantastic party inside and outside at Revolution Live and The Backyard, a splendid time is guaranteed for all!
This FREE Signature South Florida Event is a creative spectacle honoring Mexican and Latin American traditions while generating modern interpretations that connect a broad spectrum of people. Rooted in community, this event embraces a universe of ideas from legions of talented skull inspired artists, mariachi musicians, painted performers and enthusiastic skeleton clad revelers.
Event Founder and Master Puppeteer, Jim Hammond said, "Our mission is to produce a signature event for all ages that maintains and respects the cultural integrity of international Dia de los Muertos traditions."
At such a challenging time, the regional Mexican-American, Hispanic and creative communities have called out to reconvene and celebrate in this family festival. Most events are outdoors and social distancing will be encouraged. Masks and vaccinations are recommended for all participants.  Indoor locations will have limits on numbers allowed inside at the same time.
Start your day at History Fort Lauderdale's New River Inn building and experience authentic Ofrendas, altars of remembrance, and Frida inspired exhibit of Heather Calderon's skeleton artwork presented by History Fort Lauderdale. The exhibition is open from 4-8pm.
To assist in social distancing, this year Officials from Fort Lauderdale City Commission and Consulate General of Mexico in Miami will formally welcome participants virtually from the City Commission Chambers at 6pm with the annual Proclamation Reading announcing November 2nd officially FLORIDA DAY OF THE DEAD in the City of Fort Lauderdale.
At Huizenga Plaza starting at 5:15pm, the "Mexhika Stage" will have indigenous dance and music by the danza groups Tloke Nuake and Mesoamerican Danza. You will also have the chance for sugar skull face painting, and mask and puppet making as folks gather for the annual processional. The park will open at 4pm for participants to get there early and have their faces painted and to take photos with the giant puppets.
At 6:30pm, the Skeleton Processional, featuring 25 giant puppets up to 18' tall and a community of skeletons, who will follow the Mexican American Council's Mariachi musicians along Fort Lauderdale's beautiful Riverwalk, culminating at Revolution Live. New Orleans styled Brass Bands will follow the procession. We are thrilled to have, for our 9th year, Riverwalk Fort Lauderdale as the host and partner of the Skeleton Processional starting at Huizenga Plaza through the city! All are invited to join the parade!
The party at Revolution Live and Backyard is the epicenter of the event and includes 2 stages including: "Folklorico Stage"(5-10pm/ Traditional Mexican and Latin-American Dance & Music) and the "Boneyard Bandstand" (6-10pm New Orleans inspired Brass bands).  Over 30 of the best regional artisans will be showcased "Craft Crypt" inside Revolution Live on SW 3rd Avenue. At the "Muertos Street Festival", food trucks, traditional dance, and street performers, will be experienced. The street festival will be open from 5-10pm.
The Florida Day of the Dead Celebration is proudly supported by our event partners including: Puppet Network, Mexican American Council, Damn Good Hospitality (Revolution Live, America's Backyard, Stache), Riverwalk Fort Lauderdale, History Fort Lauderdale, City of Fort Lauderdale, General Consulate of Mexico in Miami, Puppet Guild of South Florida and Broward County Cultural Division among many others. To get our details on ALL of our events and to stay current on our updates, visit our website: www.dayofthedeadflorida.com and check out the full list of events on our Facebook pages.
Memory for the Dead, Party for the Living!
Location
Revolution Live
100 SW 3rd Ave.
Fort Lauderdale
FL
33312