Travis Greene
With Mosaic MSC
Sunday,
March
10,
2019
Doors: 7PM
$26 // $28
All Ages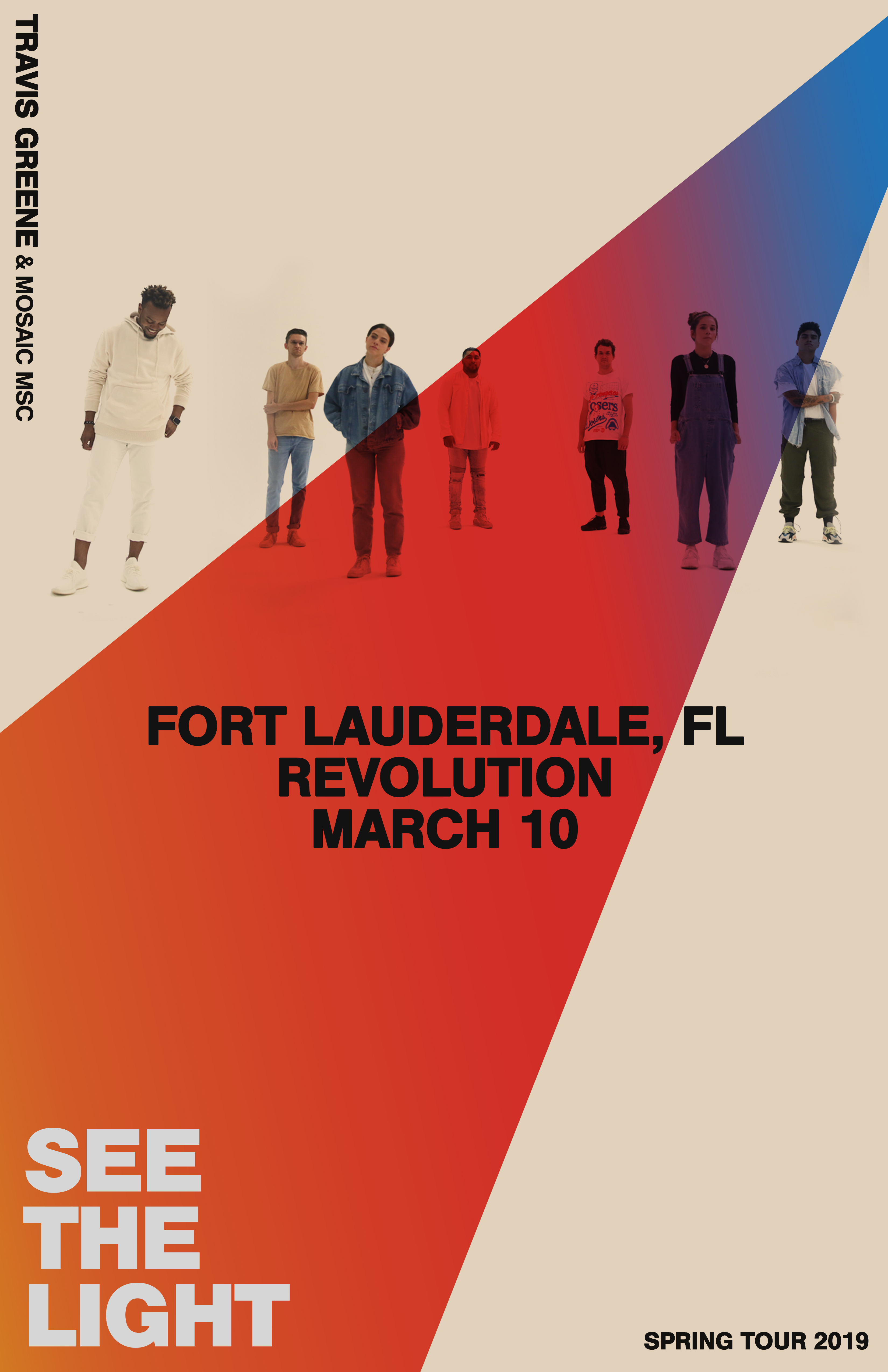 Travis Greene reaches hearts worldwide as an inspirational trailblazer who engages culture.
Growing up with a mother who was a minister and choir director, Travis Greene says that gospel music "was like oxygen in our house, always part of my life," and no artist inspired him and strengthened his passion for God more than 12-time Grammy winning legend Kirk Franklin. Now an inspirational trailblazer in his own right, Greene's masterful fusion of music and ministry these past few years prompted Franklin to anoint him as one of the artists who are the "future of gospel music." Continuing on his global mission to "bring the cool back to the worship experience, and get people, especially the unchurched, excited," the two time Grammy nominee debuted at #1 on the Billboard Top Gospel Albums chart with his latest album Crossover: Live From Music City. Its lead single "You Waited" hit #1 on the Hot Gospel Songs chart.
While most artists create live albums of concerts featuring their best loved hits, Greene – who launched his recording career with the independent release The More in 2007 – prefers the synergy that comes from sharing fresh material with eager audiences. Like its predecessor, Crossover: Live from Music City is an opportunity for longtime and new fans alike to partake in an experience that brilliantly captures the artist's passion, excitement and charisma onstage — and his ability to reach hearts with the gospel through music.
"At the end of the day," he adds, "I simply want music to be my vehicle to inspire people and make them feel right about choosing God. I want to use these opportunities to encourage people, and maybe in the process help redefine the way Christianity looks in our contemporary culture and reveal God in a different way. I'm really excited to raise up the next wave of worshipers and those called to share the love of God through music. I want to be part of helping carry the torch into the future."
Location
Revolution Live
100 SW 3rd Ave.
Fort Lauderdale
FL
33312